Due to aging and population growth, there is a continuous shortage of CNAs in Anchorage.
Because of this, the Alaska Department of Labor and Workforce Development puts CNA jobs at the top priority for 2021-2022.
So if you aspire to become a CNA here, we listed some of the top training facilities you can enroll in.
CNAs annual average salary in Alaska is $35,418 - ABOVE U.S. AVERAGE!
King Tech Career Center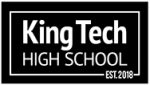 King Tech Career Center caters to high school students wanting to become CNAs.
Its CNA program consists of 100 hours of classroom instruction and 48 hours of supervised clinical practice.
During the program, you'll learn subject areas like:
Oral care
Communication skills
Physical training
Control of contagious illnesses
Measurement skills
And so, you'll be a well-rounded nursing assistant who can sit and pass the state exam.
Visit School Website

Address: 2650 E. Northern Lights Blvd. Anchorage, AK 99508
Caregiver Training Academy

Caregiver Training Academy's CNA training program lets you acquire basic patient care skills.
The training is given through classroom instruction and supervised clinical practice.
To enroll here, you must meet the following:
8th-grade level reading skills
Confirmation of immunization shots
Criminal background check
Visit School Website

Address: 203 West 15th Ave. #104 Anchorage, AK 99501
Providence Transitional Care

Providence Transitional Care offers a CNA training program that complies with the Alaska Board of Nursing's requirements.
As such, you'll receive CNA education through classroom instruction and clinical training.
You'll learn knowledge and skills like:
Communication skills
Basics on mental health
Infection prevention
Basic patient care
Measuring skills
Medical terms
Visit School Website

Address: 910 Compassion Cir. Anchorage, AK 99504
Alaska Job Corps

Alaska Job Corps offers a CNA training program for interested individuals aged 17 to 24.
It teaches you the minimum CNA knowledge and skills to provide long-term care to a patient.
Also, AJC provides on-campus housing, free tuition, and other benefits to its students.
This is the institution's way to help you start your CNA career so you can quickly earn your place in the job market.
Visit School Website

Address: 800 E. Lynn Martin Dr. Palmer, AK 99654
---
CNA Schools by City in Alaska
See all schools in Alaska >