Due to aging and population growth, there is a continuous  CNA shortage in Anchorage.
Turn this crisis into an opportunity: Bureau of Labor puts CNA jobs to the top of priority in the 2012-2022 period!
Paraprofessional Healthcare Institute agrees: CNA career will become one of the largest occupations in the US.
If you'd like a stable job with reasonable income and potential for career advancement, there is no reason not to apply.
CNAs annual average salary in Alaska is $35,418 - ABOVE U.S. AVERAGE!
King Career Center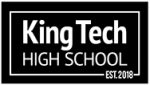 Are you a high school student in Anchorage?
You are qualified to enroll in the certified CNA program!
The conditions: be aged at least 17 and a grade level 11 or 12 student
Also, before applying, make sure you've finished the biology course and have a teacher's recommendation.
Recommended: completed Health Occupation Essentials and Medical Terminology courses.
After graduation, the path is open to certification by taking the Alaska State Certification exam.
Written tests and clinical testing is the basic form of evaluation.
The course consists of 100 class hours and 48 hours doing clinical practice.
Also available as an after-school program (giving 1 elective credit)
Some notable topics: oral care, control of contagious illnesses, physical training, communication skills, medical measuring.
Visit School Website

Address: 2650 E. Northern Lights Blvd. Anchorage, AK 99508
Caregiver Training Academy

A course carefully constructed for acquiring basic patient care skills in different circumstances.
This course is a combination of classroom and clinical practice education.
Possessing a high-school diploma is not a prerequisite!
The basic requirement is to be able to demonstrate reading skills at the 8-grade level.
You also have to prove your immunization and clean background.
Finally, to apply, it will be necessary to provide fingerprints, a photo, results of a physical exam, and a filled application form.
Important to know: in this school tuition as well as testing costs are all covered by the student.
Visit School Website

Address: 203 West 15th Ave. #104 Anchorage, AK 99501
Providence Transitional Care

Training at this institution is done in accordance with the current requirements (set by the Alaska Board of Nursing).
Both in-class education and clinical practice components are included.
If you successfully complete this program, you're free to take the Alaska nurse aide competency exam!
This can potentially open many avenues of employment!
Being able to look after the patient's interest, to have communication skills, knowledge of basic mental health and medical terms, infection prevention, bodily care, measuring body parameters – these are just some of the skills required and recommended for this job.
Visit School Website

Address: 910 Compassion Cir. Anchorage, AK 99504
Alaska Job Corps

Aged between 17 and 24 and satisfying requirements? You're ready to enroll in a CNA program here!
This school will teach you basic CNA skills required to be able to take long-term care for a patient.
Freedom is an opportunity here: you can take this program at the rate that best suits your abilities and personal ambition (within 9-15 month range).
On-campus housing? Available! Living expenses and allowance? Covered!
This school will help you find your way in the market by helping to plan your career, giving you practical education and job placement help.
Advantages like student meals, GED, and driving courses as well as general healthcare are also guaranteed.
Tuition? Free!
Visit School Website

Address: 800 E. Lynn Martin Dr. Palmer, AK 99654
---
CNA Schools by City in Alaska
See all schools in Alaska >