Baltimore is considered the gem of Maryland, is an amazing city to live and study.
The city has seen great economic growth and it guarantees a great environment for development.
The school system is excellent and it provides affordable and high-quality education.
CNAs annual average salary in Maryland is $32,611 - ABOVE U.S. AVERAGE!
It Works Learning Center, Inc.
At It Works Learning Center we really make education and training work. Our school in Baltimore has a very large and professional educational board that is constantly trained to give you the best possible education. You don't have to worry about old and outdated classes and materials given that we constantly invest in our resources.
Our intensive and well-structured CNA class consists of 72 hours of theory and 42 hours of hands-on practice that will give you a complete perspective on this job and the experience needed for entry-level jobs.
Visit School Website

Address: 1217 W Fayette St, Baltimore, MD 21223
American Red Cross- Greater Chesapeake Region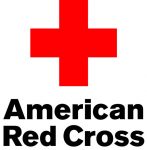 Notorious all over the world for its performance and high-quality programs, the American Red Cross is here to help everyone a helping hand. The branch in the Greater Chesapeake Region gives everyone interested in helping others the opportunity to learn and to train at the highest national and international standards.
Our CNA class will take you from the level of newbie and quickly make you a professional that is respectable in any hospital or care facility. The price of this unique program is 950 USD and the tuition fee costs an additional 50 USD.
Visit School Website

Address: 4800 Mt. Hope Drive Baltimore, MD 21215
Stein Academy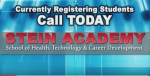 With excellent teachers and trainers and the best curriculum in the state, Stein Academy is the place where you want to start a medical career. Besides our professional educational board, we also provide easy payment methods and an enrollment system that is very easy to follow and complete.
The CNA program provided by our institution costs under 1000 USD and it prepared you for the certification exam like no other place. If you want performance and value for your money, we are the best place for you.
Visit School Website

Address: 3610 Milford Mill Road, 3rd Floor, Baltimore, Maryland 21244
Caroline Center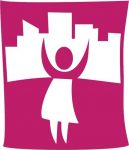 At Caroline Center, you will discover what dedication, empathy, and high-quality education really means. Our programs are top-rated among the medical students and facilities in the area and they will make you job-ready in a very short time. The programs will equip you with all the necessary skills for a successful career.
The 114.5 hours of CNA practice give all the students useful practical abilities and communication skills that will make handling and caring for your future patients very easy and pleasant.
Visit School Website

Address: 900 Somerset Street, Baltimore MD 21202
Health Focus, Inc.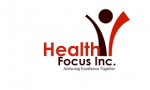 Health Focus emphasizes only on the most important and vital information for your medical career. Your experience here will be provided by the best trainers and medical professionals that are registered in Maryland. Our comprehensive programs prepare our students for certification in a matter of weeks and at the end of the program, you will be job-ready.
In our CNA program, we included all the practical skills like IV care, patient care, hygiene, mobilization and everything needed to handle a patient all by yourself.
Visit School Website

Address: 4900 Belair Road, Baltimore, Maryland 21206
Top Knowledge Healthcare Institute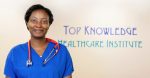 At Top Knowledge Healthcare Institute we believe that every student should be provided only top-quality education, no matter the past or career choice. Our healthcare programs are designed to help you acquire basic, intermediate, and advanced skills in the shortest time possible. Come and discover what quality education looks like.
The CNA day class takes 6 weeks to complete while the night one can be finished in 8 weeks. During these life-changing weeks, you will transform into a professional that can find any entry-level job.
Visit School Website

Address: 19 East Fayette Street, Suite 401, Baltimore, MD 21202
Community College of Baltimore County

Community College of Baltimore County gathers the most popular programs and the best educators in the state. You will be pleasantly impressed by all our educational and leisure facilities that transform the apparently boring student life into an outstanding and memorable time. Besides this, you will have a multitude of programs from which you can choose.
The CNA program is designed to be completed in 1 to 3 months, depending on the way you choose to complete it. The prerequisite courses include HIPAA CPR training for healthcare providers.
Visit School Website

Address: 800 South Rolling Road, Baltimore, MD 21228
Baltimore City Community College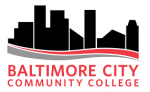 Dynamic and with a job-oriented perspective and strategy, Baltimore City Community College will make your a professional no matter your previous training and job experience. Our aim is to help everyone understand its skills, characteristics and jobs that are suitable. Come and see which of our programs is suits you the best.
Our enrollment process for the CNA is very easy to complete and you will have to take into consideration that 100% completion of the labs and lectures is mandatory to receive the diploma.
Visit School Website

Address: 2901 Liberty Heights Avenue, Baltimore, MD 21215-7807
---
CNA Schools by City in Maryland
See all schools in Maryland >