Fun, bustling, and full of personality, Jackson is one of the most beautiful cities in Mississippi.
The stability of the city offers some of the best jobs and opportunities in the state.
The schools and colleges provide excellent education and they will get you job-ready in no time.
CNAs annual average salary in Mississippi is $27,568 - ABOVE U.S. AVERAGE!
CNA Training Center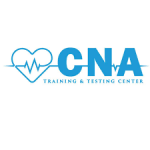 With lots of experience and expertise behind it, CNA Training Center is the ultimate place to polish your medical skills and to learn a new craft. All our teachers are former or active CNA professionals that are more than excited to share their experience and knowledge with you. Discover the beauty and thrill of this job with us!
The 6-week course has 130 contact hours that will take you through all the steps needed to become one of the best. The 2500 USD attendance cost will provide you everything you need for your studies.
Visit School Website

Address: 350 West Woodrow Wilson Drive, Jackson, MS 39213
Hinds Community College

Hinds Community College is a staple of high-standards and excellence in education. You will be thrilled to see the vast diversity of programs and classes that are tailored to the needs of every student. Your career could not start in a better place and you will be convinced that this is the place for you after just a short visit.
One of the best vocational programs here is CNA. The short program takes just 100 hours to complete and it guarantees that you will be ready for the certification exam and for a bright career.
Visit School Website

Address: 3925 Sunset Dr, Jackson, MS 39213
Career Development Center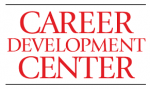 Open-minded and ready to help everyone start a new future, the Career Development Center is the ultimate place to study and gain new skills. With excellent feedback from our former students and ranked in the top vocational choices in the state, we are ready to polish the skills of everyone, no matter the previous education or training.
One of the few requirements to start the CNA training is to be 16 years or older. The program has a flexible schedule and it will get you job-ready in no time.
Visit School Website

Address: 2703 First Avenue, Jackson, MS 39209
---
CNA Schools by City in Mississippi
See all schools in Mississippi >