Large, developed, and full of opportunities, Pittsburgh is an amazing place to live and work.
The business sector and economy and in full development and they offer great stability.
The schools in Pittsburgh are excellent and you will find many programs to pursue your dreams.
CNAs annual average salary in Pennsylvania is $31,624 - ABOVE U.S. AVERAGE!
Community College of Allegheny County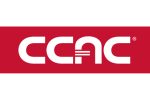 Community College of Allegheny County provides top-level expertise and quality in all the educational fields available. All our programs are tailored to follow national and international education and job trends. This way we guarantee you that you will have the best possible education and easiness in finding a job.
The CNA program consists of 98 contact hours from which 70 are done in hospitals and long-term care facilities. The 949 USD tuition cost covers most of the required materials.
Visit School Website

Address: 808 Ridge Avenue, Pittsburgh, PA 15212
Mon Valley CTC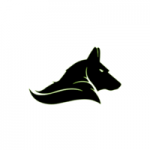 At Mon Valley CTC you are really getting the best quality for your money. Our main focus point is to provide real-life skills and knowledge that will help you throughout your career. All our teachers and trainers are amazing professionals and you will have many tips, secrets, and tricks to learn from them in your short period of study.
The CNA program is very comprised and intensive and it can be finished in a matter of just a few weeks. The tuition cost is 770 USD and the cost of materials is separate.
Visit School Website

Address: 5 Guttman Avenue, Charleroi, PA 15022
Vincentian Home – North Hills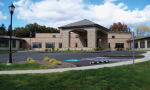 Vincentian Home in North Hills is the branch of one of the largest and most professional care homes in the state. We believe that everyone should feel just like home when coming to us. In addition to our premium care services we also provide an amazing palette of training programs that will help you kick-start a new career.
You will find our CNA program excellent for an amazing career. We included practice and theory in sufficient amounts and upon graduation, you can interview for a job in our institution.
Visit School Website

Address: 111 Perrymont Road, Pittsburgh, PA 15237
---
CNA Schools by City in Pennsylvania
See all schools in Pennsylvania >