By federal rules, training and state certification are both required to work as a CNA in Arkansas.
The curriculum, designed by the DHHS, requires a minimum of 90 hours of both in-class and practical training.
In these programs, usually lasting 3-8 weeks, students will learn to relate to patients, to respect them, and communicate with them.
The state exam is available only after completing training; it's performed by Prometric.
CNAs annual average salary in Arkansas is $29,016 - ABOVE U.S. AVERAGE!
AR Nursing Assistant Academy, LLC

Arkansas Office of Long Term Care has approved this 90-hour program, which blends classroom, lad, and clinical practice CNA education methods.
Offering demonstrations, seminars, presentations, and interactive conversations and employing professional teachers, it teaches students about medical terminology, basic nursing, nutrition, communication, infection management, and vital signs reporting, along with many other topics.
Those who successfully enroll and finish the classroom segment of the program continue education in the clinical practice environment.
Graduating students receive a nurse aide and CPR certification and are ready for the state exam.
Visit School Website

Address: 425 N University, Little Rock, AR 72205
Dr. Emma K Rhodes Education Center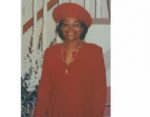 In just 3 weeks an ambitious student has a chance to gain all the skills and knowledge needed for a CNA in this program!
Great care is taken here to not just satisfy formal requirements; students are taught how to care about patients and how to be a quality addition to the healthcare staff in their future place of employment.
While many graduates of this program are known to remain on a CNA level, many will be more ambitious and will see this program as only the first step in their career.
For those who satisfy criteria, financial aid is available here.
Visit School Website

Address: 1917 Wright Ave. Little Rock, AR 72202
Little Rock Job Corps Center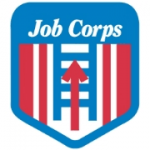 At this professional institution, equipped according to the most modern standards, future CNAs will be gaining skills that will practically guarantee them a future job, promising career with many benefits.
It's officially approved by the Arkansas Office of Long Term Care and lasts 90 hours.
After successful graduation, students become eligible to take the state certification exam; if they pass, they are ready to work in hospitals, nursing facilities, long-term care institutions, or even home health settings in Little Rock.
Visit School Website

Address: 6900 Scott Hamilton Rd., Little Rock, AR 72206
Southeast Arkansas College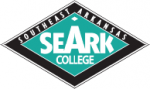 By putting an emphasis on safety and effectiveness of provided care, this 8-week program teaches students not only basic nursing skills but also how to assist patients with daily living.
To help them in these tasks, they will be taught skills like taking blood pressure, respiratory rate and pulse, how to make beds and respect limits of body mechanics, how to serve meals, help immobile patients, use medical devices and bathe and dress patients.
Basic anatomy, physiology, medical terms, and infection management are also included.
New candidates can enroll in spring, fall, and extended summer.
They must meet criteria for college, prove reading skill (at least ACT 16 or 70 COMPASS), gain the approval of Allied Health faculty advisor, and fill in the application papers.
After just 48 hours of this program, students will gain a Home Care Aide Certificate of Completion.
Those who complete it in full, gain a Nursing Certificate of Proficiency, and can take the state exam.
With tuition of $714, students must pay for books ($157.75), uniforms ($60), clinical assignment ($110), and state exam ($79) themselves.
Visit School Website

Address: 1900 S Hazel St, Pine Bluff, AR 71603
---
CNA Schools by City in Arkansas
See all schools in Arkansas >