Current trends in healthcare see rising demands for CNAs.
This resulted in higher than average salary and positive employment growth for this profession.
So, now's your chance to start your CNA journey.
Below, you'll find a few good CNA schools in Hartford, CT where you can receive appropriate training.
CNAs annual average salary in Connecticut is $34,222 - ABOVE U.S. AVERAGE!
Capital Community College - School of Workforce and Continuing Education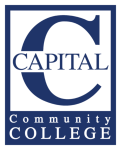 Capital Community College offers a CNA program with BLS Certification.
It aims to help you acquire the competencies for a successful caregiving career.
Training will consist of classroom and skills lab instructions and simulated clinical experiences.
Upon completion, you'll be a capable member of the healthcare team providing patient care in various healthcare settings.
Visit School Website

Address: 950 Main Street Hartford, CT 06103
American Institute - West Hartford

American Institute offers a three-week CNA program to interested students.
It aims to equip you with the competencies to perform basic nursing care to patients/residents.
Training will cover topics in but aren't limited to:
Personal care
Mental health
Social service needs
Basic restorative services
Patient's rights
Basic medical terminology
Safety and emergency procedures
Communication and interpersonal skills
Infection control
Visit School Website

Address: 99 South Street West Hartford, CT 06110
Stone Academy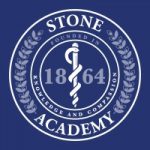 Stone Academy offers a 125-hour CNA program that prepares you for the certification exam and employment.
Training will include on- and off-site clinical training that lets you experience what it's like to work in a variety of healthcare settings.
It will run for four to 16 weeks, and by then, you would've exhibited the 25 traditional CNA skills.
Visit School Website

Address: 745 Burnside Avenue East Hartford, CT 06108
Northeast Medical Institute - Hartford Campus

Northeast Medical Institute offers a CNA program that prepares you for the caregiving field.
In two to four weeks, you'll acquire the fundamental nursing skills and knowledge, including:
Initial training
Basic nursing skills
Personal care skills
Mental health and social services
Care of cognitively impaired residents
Basic restorative services
Residents rights
Basic Life Support CPR
Visit School Website

Address: 121 Roberts Street East Hartford, CT 06108
---
CNA Schools by City in Connecticut
See all schools in Connecticut >