It's undeniable – every day increasing demands are being put in front of the healthcare industry; naturally, this also means increased demand for new CNAs.
We know it will be easier than average to find a job in this industry in the coming years; we see continuous interest in young people about this career path.
In Connecticut, 100 hours of class and lab education are set as a condition for challenging state certification exam.
Once certified, CNAs can expect to work under supervision in various healthcare and long-term care settings.
CNAs annual average salary in Connecticut is $34,222 - ABOVE U.S. AVERAGE!
Capital Community College

As the first program to give its students credits (3 for Capital and 4 for Charter Oak State College), this is an attractive, 141-hour part-time course encompassing class, lab, and practical education (at a local healthcare institution).
Classes will be meeting for 8 weeks in the day course (or 11 weeks if they choose evening schedule).
The application procedure seeks people aged 17 or older who have basic math and reading skills (or have attended college) and who can pass a physical examination.
Regarding other requirements, these are clean TB tests and submitted vaccination proof (including flu).
The tuition of $1,219 also pays for state exams and books; however, the rest (including uniform, transport, physical exam, and registry application) are paid out of a student's pocket.
Visit School Website

Address: 950 Main Street, Hartford, CT 06103-0000
American Red Cross

Here, attendants come to gain skills vital for being able to care for patients in nursing homes, long-term care environments, and even hospitals.
78 classroom hours and 24 hours spent in the clinic can be scheduled in either day (Mo – Thu, 9 am – 3:15 pm for first 3 weeks and Mo – Thu, 8 am – 2 pm in the final week) or evening variant (Mo – Wed, 5:30 – 10:30 for first 5 weeks and 5 pm – 11 pm for the final week).
Students learn about transporting, feeding, and caring about patients, measuring vital signs, and managing emergencies.
Those aged at least 16 are free to apply if they are ready to attend an orientation lecture and pass qualification tests; they also need to go through a physical exam and supply clean criminal background and TB test result, and a valid ID.
1,250 US dollars is asked for here, along with books and certificate fees.
Visit School Website

Address: Founders Plaza (323 Pitkin Street), East Hartford, CT 06108
American Institute – West Hartford (Formerly Fox Institute)

This Institute's CNA course trains new CNAs by teaching candidates how to care about patients' mental and body health, give social support, take care of disabled and impaired, and learn safety and emergency methods; along with recording vital signs, grooming, dressing, toileting, exercising and assisting patients with eating and hydration.
They will also learn about basic terminology, patients' rights, infection mitigation, and gain communication skills.
This 100-hour course is performed in class (70 hours) and in clinical practice (30 hours).
Day, evening and weekend versions offer unprecedented flexibility.
This duration is harmonized by normal graduation time, an exam can be done on campus.
Tuition is $1,325 and covers application, registration, supplies, and books.
The accredited locations (by ACICS) are Clifton NJ, Toms River NJ, and West Hartford CT.
Visit School Website

Address: 99 South Street, West Hartford, CT 06110
Stone Academy

Not being satisfied with a narrow role of CNA education, this program goes further by giving holistic medical education, producing truly skilled and teamwork-ready professionals.
Preparing its students for a highly demanded job of Patient Care Technician, this program teaches 25 essential CNA skills.
Two schedules are available: day and evening one (lasting 3×8 weeks).
In addition, they also gain further knowledge about Alzheimer's, dementia, end of life support, care about cancer patients and rehabilitation skills, phlebotomy, CPR, first aid, and EKG.
Those who graduate gain 28 credits and are prepared for state exams (either as a CNA or an HHA).
Be prepared to pay a tuition of $5,025.
Visit School Website

Address: 745 Burnside Avenue, East Hartford, CT 06108
Educational Training of Wethersfield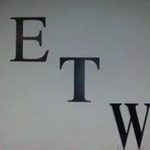 Accepting 10 – 12 CNA students per education cycle, this intensive full-time course has a benefit of a short duration (only 2 weeks).
Classes can expect to meet Mo – Fri 7 am – 4 pm, but a part-time version is available for those who need it (Mo – Fri, 5:30 pm – 9:30 pm, lasting 10 weeks).
The state's certification exam can be taken on-site, but this costs $110.
Books are included in the tuition ($895), and a weekly payment plan is available for those who need additional payment flexibility.
Visit School Website

Address: 415 Silas Deane Highway Suite #304, Wethersfield, CT 06109
Academy of Medical Training

The purpose of this program is to care about patients, with emphasis on the right positioning.
Graduates can expect to learn how to cope with abuse and neglect, with infections and demented patients; they learn about body mechanics, catheter methods, and depression symptoms and support.
60 hours of this 100-hour program are spent in class and 40 hours are spent in clinical practice.
If an applicant cannot prove to be 16 or older, he or she needs parental consent; speaking and reading English is required too.
Applicants must also have had recently passed a physical exam and have fresh PPD results (within the last 3 months).
Tuition of $1,200 also covers registration, books, and utilities.
Visit School Website

Address: 521 Wolcott Street, Waterbury, CT 06705
---
CNA Schools by City in Connecticut
See all schools in Connecticut >