With a permanent positive vibe and beautiful landscapes, Honolulu is a great place to be.
The economy of the island is in bloom and it offers great opportunities and jobs.
The school system is amazing and it offers excellent CNA and medical classes.
CNAs annual average salary in Hawaii is $33,185 - ABOVE U.S. AVERAGE!
Healthcare Training-Career Consultants, Inc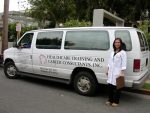 Healthcare Training-Career Consultants is an amazing source of training and information for any medical enthusiast. You will be welcomed by a friendly and professional team that is very dedicated and highly-trained. All our resources are new and modern, designed to give you a great educational start and experience.
You can complete the CNA training in 2 to 4 weeks, totaling 100 hours of contact. The program is great for both newbies in this field or for medical professionals that want a career boost.
Visit School Website

Address: 2130 North King St., Suite 7, Honolulu, HI 96819
Professional Healthcare Educators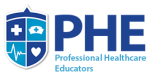 Professional Healthcare Educators represents the ultimate place to start your education and development. You will get the chance to study in the best possible atmosphere and from the best teachers. We provide you an amazing educational approach thanks to which you can develop yourself in a very natural way.
The CNA program will take you from the very basics and make you a respectable professional. Our admission requirements and enrollment are not difficult and we will assist you with everything you need.
Visit School Website

Address: 1286 Kalani Street, Honolulu, HI 96817, United States
Kapiʻolani Community College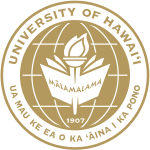 Kapiʻolani Community College rates as an amazing start for your education. With an amazing campus located in a great area of Honolulu, the college provides great fun activities and opportunities that will make your student life amazing. Our tutors and educators are trained following the latest trends to give you the best chances to find a job.
The CNA program consists of 150 content hours that will give you the needed resources and knowledge. From first aid to advanced patient care, you will get a professional and complete preparation.
Visit School Website

Address: 4303 Diamond Head Road, Honolulu, HI 96816
Windward Community College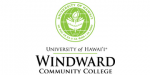 Windward Community College provides a very multicultural and diverse approach to learning. Thanks to this you will be able to broaden your perspective and develop yourself while you are getting an amazing preparation. Given our recent investments, you will have access to amazing tutors, high-tech facilities, and excellent resources.
Our CNA training provides a hands-on approach that perfectly completes the lectures and theory. In just 8 weeks you will be ready to take on any challenge you might face.
Visit School Website

Address: 45-720 Kea'ahala Rd., Kaneohe, HI 96744
Leeward Community College
Leeward Community College is an amazing place to start your new career journey. The school has many extraordinary ratings from former students and educational professionals that consider this place an amazing choice. You can choose from a multitude of classes and programs that will satisfy all your needs and expectations.
The CNA class is tailored for those who want to upgrade their career. You will get a very good hands-on approach and excellent lectures that will fully prepare you for the final exam and your upcoming career.
Visit School Website

Address: 96-045 Ala Ike Street, Pearl City, HI 96782, United States
---
CNA Schools by City in Hawaii
See all schools in Hawaii >