With a long history of success and development, Indianapolis is one of the most famous cities in the country.
The economy of the city has developed a lot over the years and it offers great stability.
The school system is rated as one of the best in the country and you will find many career options.
CNAs annual average salary in Indiana is $30,901 - ABOVE U.S. AVERAGE!
RESQ Health and Safety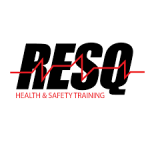 RESQ Health and Safety is one of the most serious and professional institutions in the state. We provide training for individuals, companies, and healthcare professionals at the highest standards. You will find our resources to be very modern and easy to follow. Get yourself ready for any situation and patient with our excellent educators.
Get ready to enter the medical field in just 3 weeks with our CNA class. We have an excellent and intensive program and we ask for the same dedication as we provide.
Visit School Website

Address: 6845 S. Madison Ave Suite I, Indianapolis, IN 46227
Legacy CNA Training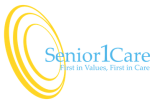 With one of the highest employment rates in the state Legacy CNA Training is definitely an excellent choice. We have very flexible and customer programs based on your needs and schedule. Our programs start almost every month to give everyone the chance to start a new future. Come and share our excellence and success.
The CNA program is an accelerated one, comprising everything you need for the state exam in just 3 weeks. We are very proud of all our students and the 99 percent pass rate in the accreditation exam.
Visit School Website

Address: 598 West Carmel Drive, Suite F, Carmel, IN 46032
Miller's Senior Living Community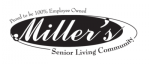 Miller's Senior Living Community is a heaven for all the elders that need care. We have the most empathic and caring professionals that work in this facility to make the seniors feel just like home. We also provide professional CNA and care classes for the students that want to learn more about this profession.
Our CNA class comprises all the information and skills in just 3 weeks. The program consists of 40 lecture hours and 75 clinical hours in which you will get all the skills and techniques to properly care for your future patients.
Visit School Website

Address: 8400 Clearvista Place, Indianapolis, IN 46256-3700
---
CNA Schools by City in Indiana
See all schools in Indiana >