Lexington is one of the most beautiful and developed cities in the state of Kentucky.
You will have access to many amazing opportunities for job placement and development.
No matter your previous training, you will many great places to study in Lexington.
CNAs annual average salary in Kentucky is $29,763 - ABOVE U.S. AVERAGE!
Bluegrass Community and Technology College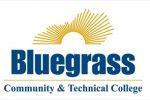 Bluegrass Community and Technology College provides the most modern approach to teaching. The school regularly uses Blackboard to notify the students about all the news in the school and not only. Here you will be provided with the best resources and some of the best-trained teachers in the state.
The CNA program takes you through all the needed lectures and labs in just a few weeks. You will receive the best quality for your tuition fee and you be given all the materials and resources for your studies.
Visit School Website

Address: 164 Opportunity Way, Lexington, KY 40511
Emergency Medical Training Professionals, LLC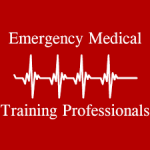 Prepare to embrace and new future at Emergency Medical Training Professionals. We are the best in this field thanks to our amazing teaching board and practical labs. All our teachers are medical professionals and they are updated with the latest trends and skills. To provide equity and integrity our school constantly develops new classes and updates the curriculum.
Our CNA program will help you take your career one step further in no time. The 75-hour program consists of 59 classroom hours and 16 intense real-patient care experience.
Visit School Website

Address: 1141 Red Mile Road | Suite 101, Lexington, KY 40504
University of Kentucky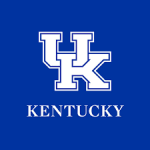 Large, developed and with a rich and successful tradition, the University of Kentucky is one of the best places to study in the United States. The university is ranked as one of the best in terms of exam success rate and in terms of job placement. The campus offers you everything you need for a fun, memorable, and efficient stay.
Our CNA class is designed to provide the most useful skills for real-life situations. We have very simple admission requirements and you will be very pleased with your learning experience here.
Visit School Website

Address: 315 College of Nursing Building, Lexington, KY 40536-0232
KY Health Training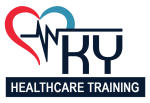 KY Health Training answers all the needs of the students and the job market with excellent classes and intensive labs. We will make our best to fully understand all your needs and to provide customized resources and guidance. You will find a very wide range of programs and classes that will kick-start a new career or upgrade the existing one.
The CNA program facilitates 75 hours of training composed of both theory and clinical practice. You will get the full patient care experience and all the skills to proudly walk on your new career journey.
Visit School Website

Address: 343 Waller Av. Suite 204, Lexington, KY 40504
---
CNA Schools by City in Kentucky
See all schools in Kentucky >