Louisville, being in the heart of Kentucky, offers stable job opportunities to professionals.
SRNAs here enjoy competitive salaries, as well as job placement assistance.
So for aspiring SRNAs, start your journey by enrolling in SRNA schools in Louisville.
CNAs annual average salary in Kentucky is $29,763 - ABOVE U.S. AVERAGE!
Jefferson Community College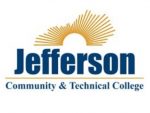 Jefferson Community College helps fulfill students' career goals through its program offerings.
Their SRNA program will train you in nursing assistant knowledge and skills.
In this way, you can be ready for the required caregiving responsibilities.
Some of the things you'll learn include:
Hygiene
Comfort and emotional support
Exercise and mobility
Safety
Observing and reporting
Visit School Website

Address: 109 East Broadway, Louisville, KY 40202
Kentucky Healthcare Training Institute

Kentucky Healthcare Training Institute boasts 30+ years of training for future SRNAs.
Their SRNA program consists of 75 training hours where you'll learn everything about the job.
Training will include classroom instruction and supervised clinical practice.
Visit School Website

Address: 3010 Taylor Springs Drive Louisville, KY 40220
Health Education Center, LLC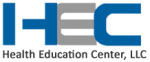 Health Education Center LLC aims to educate students to begin their SRNA careers.
Their SRNA program is self-paced and online so you can take and pass the state exam.
You'll learn how to care for patients, from daily living activities to emotional support.
In the program, you'll have eight online modules to provide you with the needed information.
After completing the modules, you'll do a two-day clinical practice in a long-term facility.
Visit School Website

Address: 3903 Vantage Place Louisville, KY 40299
Right at Home - Louisville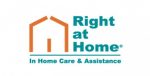 Right at Home offers prospective employees with best-in-class training and professional development.
Through their RAH University, you can get SRNA training that trains you in providing effective patient care.
You'll learn and/or enhance your knowledge and skills in areas like:
Administration of medicine
Hygiene assistance
Assisted daily living activities
Rehabilitation assistance
Visit School Website

Address: 500 Executive Park Louisville, KY 40207
---
CNA Schools by City in Kentucky
See all schools in Kentucky >