Located in the heart of the most beautiful area of Kentucky, Louisville is a great place to live.
The economy of the city is hughly-performant and stable, providing great jobs and opportunities.
In the educational district you will find many high-quality colleges and schools that have everything you need.
CNAs annual average salary in Kentucky is $29,763 - ABOVE U.S. AVERAGE!
Jefferson Community College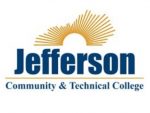 Jefferson Community College is member is one of the largest and most successful educational chains in the state. All the colleges and schools part of this system have similar standards and excellent teachers. The school in Louisville provides a big diversity of programs that aim to prepare everyone following the needed skills.
Our CNA program is very short and comprised, taking just 75 hours to complete. To receive the certification diploma and the chance to enter the state exam you must participate in all the labs and lectures.
Visit School Website

Address: 109 East Broadway, Louisville, KY 40202
Kentucky Health Care Training Institute

With decades of experience in training respectable nurses and healthcare providers, the Kentucky Healthcare Training Institute is here to form you into an excellent medical professional. From basic nursing courses to CPR and other programs that aim to polish your skills, you will find everything you need in our school to start a new career.
One of the most sought after programs is CNA. It takes 10 days to complete and it totals 75 hours of training. The patient care, infection control, prevention, and other medical techniques will be no challenge for you after graduation.
Visit School Website

Address: 7400 New LaGrange Road, Suite 103, Louisville, KY 40222
Spalding University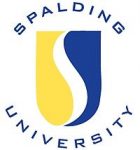 Fun, warm, and with lots of educational experience, Spalding University has one of the largest campuses in Kentucky. Our branch in Louisville is famous for the medical and nursing programs that trained many of the working professionals. With us, finding the perfect mentor or the ultimate job will be a walk in the park.
The CNA program provides 14 hours of clinical practice done in a long-term care institution and 45 hours of lectures that are conducted online. At the end of your studies, you perfectly manage all the 50 skills needed for the state exam.
Visit School Website

Address: 845 South Third St., Louisville, Kentucky 40203
Health Education Center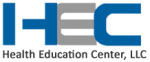 Health Education Center provides the ultimate program selection and resources for future medical professionals. You will be trained by experienced nurses and carers, many of them being alumni of our school. We have many partnerships with medical institutions and hospitals that will provide you the clinical experience of your life.
The CNA class has a very flexible format that is specifically designed for busy individuals. You will have the option to finish the theoretical part fully online or you can choose weekend classes if you are busy during workdays.
Visit School Website

Address: 3903 Vantage Place Louisville, KY 40299.
American Red Cross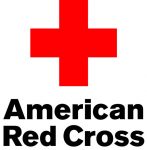 With a name and fame that is recognizable all over the world, the American Red Cross is an important healthcare provider and carer. The campaigns help the lives of thousands of people all over the world and to achieve such performance the institution also offers preparation and training classes that are recognized all over the world.
The 100 hours of CNA training will make you an amazing professional with very healthy moral standards and empathy. The short training will give you knowledge and experience for a great career.
Visit School Website

Address: 510 E Chestnut Street, P.O. Box 1675, Louisville, KY 40202
Right At Home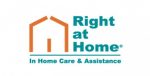 Right at Home is a famous and respected long-term facility that proved to be just like a second home for many elders. You are guarantee that you or your loved ones receive the best care by our loving and empathic nurses and professionals. To provide constant growth and development for carers we also provide training and formation.
The CNA training will take you through all the necessary steps to achieve the level of confidence and skill to pass the national exam. Come and discover the beauty of care and empathy from the best in this field.
Visit School Website

Address: 221 Executive Park, Louisville, KY 40207
---
CNA Schools by City in Kentucky
See all schools in Kentucky >