Fun, full of life, and with great opportunities, Baton Rouge is one of the greatest cities in Louisiana.
The business sector and economy of this city are in full development and growth.
The schools are amazing in terms of quality and they are a great choice for anyone.
CNAs annual average salary in Louisiana is $30,300 - ABOVE U.S. AVERAGE!
Pelican Training Institute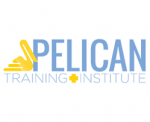 Pelican Training Institute is the pinnacle of excellence for vocational and technical jobs. We strongly believe that the quality of any technical professional begins with the formation received in school. Following this belief, we invested in our teachers, resources, and facilities to facilitate the learning process and development.
In just 4 to 6 weeks you will become a respected CNA professional. The 40 practical hours of patient care and the 40 hours of theory lectures will get your ready for the exam and for entry-level jobs.
Visit School Website

Address: 2783 Plank Rd., Baton Rouge, LA 70805
Advance Healthcare Institute

Advance Healthcare Institute will help you advance your medical career of start over with a new one. We are one of the most respected training and education institutions in this branch given that a large percentage of our students pass the state exams with no problem and they showcase excellent morality, skills, and professionalism at their jobs.
The CNA program is made of 40 theory hours and 40 hands-on clinical practice that can be completed in 4 or 6 weeks. The 830 USD tuition will give you everything you need for your practice and study.
Visit School Website

Address: 4580 Bluebonnet Dr., Baton Rouge, LA 70810
Camelot College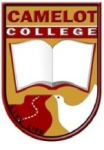 Camelot College has formed countless professionals in both theoretical and technical fields for a very long time. Our belief and motto are that everyone should have the chance to study and start a new future. Our tuition costs are some of the lowest costs and the facilities in the dorms and common areas make your studies very comfortable.
The CNA program in our institution is specifically made to provide maximum skills and theory in a short time. In just 80 hours of training, you will be fully trained for entry-level jobs.
Visit School Website

Address: 2618 Wooddale Blvd, Baton Rouge, LA 70805
Baton Rouge Community College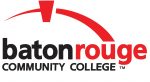 With countless students that consider their decision of coming to us the best of their life, Baton Rouge Community College gives a helping hand and a warm atmosphere that is unique in Baton Rouge. Our main goal is to polish the skills and aptitudes of all the students that come to us and to provide the opportunity to find an excellent job.
A very interesting and future0oriented course at our school is CNA. We comprised the program in just a few weeks of theory and practice that will get you exam-ready and job-ready.
Visit School Website

Address: 201 Community College Drive, Baton Rouge, LA 70806
Glen Oaks HS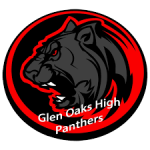 Glen Oaks Senior High School strives for perfection and fights for the future of every single student. In Louisiana, we are famous for our sports team, leisure activities, and courses that make any formation and development program extremely fun. Come and upgrade yourself in the best atmosphere and with the coolest teachers.
The CNA class takes a short time and it will give you both practical abilities and also the full knowledge of patient care, infection prevention and control, communication, and everything you may need.
Visit School Website

Address: 6550 Cedar Grove Drive, Baton Rouge, LA 70812
Flannery Oaks Guest House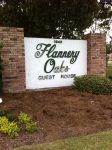 Flannery House Guest House is one of the most beautiful places to spend the senior years or to recover from an illness or surgery. The institution is located in a tranquil area that allow the body and mind to properly heal. If you are looking to learn how to take care of a patient, we also offer amazing classes.
One of the best classes we provide is the CNA, a profession needed and desired by us and by other similar institutions. One of the biggest advantages of coming to us is that you will see how a high-status long-term institution works.
Visit School Website

Address: 1642 N. Flannery Road, Baton Rouge, LA 70815
---
CNA Schools by City in Louisiana
See all schools in Louisiana >