Shreveport is among the most tranquil and beautiful cities to live in Louisiana.
Surrounded by lands and factories, the economy of this city offers great stability.
The schools and colleges of the city offer great educational and job opportunities.
CNAs annual average salary in Louisiana is $30,300 - ABOVE U.S. AVERAGE!
Southern University at Shreveport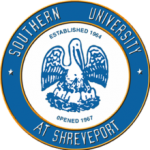 We at Southern University at Shreveport are part of a large and very successful education system that completely changed the face of the state. Our history dates back a very long time and during the years we managed to get all the experience and expertise needed to help everyone start a new future.
Our 7.5 week CNA course will provide excellent clinical experience and very interesting lectures. You must enroll in our program at least 30 days prior to the start of it to make sure you have completed the medical and background check.
Visit School Website

Address: 3050 Martin Luther King, Jr. Drive, Shreveport, LA 71107
Willis Knighten Health System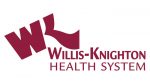 Willis Knighten Health System is a serious and professional school that has the curriculum and classes designed to offer everyone a fresh start and the skills for a lifetime. We will help you reach your full potential and excellent through all our courses and we will also assist you in finding a suitable job for your new skills.
The CNA program fits the national and international requirements for entering this field. Our program can be done in the day, night, or weekend class, depending on your schedule.
Visit School Website

Address: 2401 Bessie St., Shreveport, LA 71103
Caddo Career-Technology Center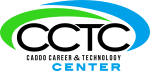 Come to Cado Career-Technology Center and discover your true potential. With an amazing training team and the will to transform the future of everyone, we invest in continuous learning and updated technology and labs. In addition, you will find our campus very welcoming and you will have many fun and relaxing opportunities.
In our vocational programs list, CNA stands out as one of the shortest and most desired. This profession is requested by many hospitals and care facilities and therefore you will find a job very easily.
Visit School Website

Address: 5950 Union Ave., Shreveport, LA 71108
---
CNA Schools by City in Louisiana
See all schools in Louisiana >