Large, bustling, and with amazing, Boston is one of the most famous cities in the country.
The economy is in full development and it offers great jobs and opportunities every day.
The schools are some of the best in the world and they offer great programs and classes.
CNAs annual average salary in Massachusetts is $34,476 - ABOVE U.S. AVERAGE!
American Red Cross of Massachusetts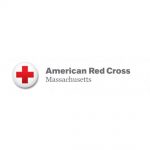 The American Red Cross is one of the most respected medical institutions in the world. The amazing expertise and experience make this place and excellent teachers and education provider. The Red Cross has branches all over the country and the one in Massachusetts provides excellent nursing and medical aid courses.
The CNA program is one of the shortest and most intensive, getting you ready in no time with the contribution of the best teachers. Embark on this great journey with us and make the world a better place every day.
Visit School Website

Address: 139 Main Street, Cambridge, MA 02142
Catholic Charities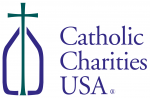 Catholic Charities is a kind and beautiful place to step up your career. The purpose of this institution is to facilitate the best informational and moral exchange between you and our educators. We are one of the best places to start your career and we guarantee the highest quality materials and education.
The CNA program has many interesting classes that will train you for the daily challenges of this beautiful job. Besides the base training, you will learn how to take care of patients with Alzheimer's, special needs, and dementia.
Visit School Website

Address: 275 West Broadway, South Boston, MA 02127
MassBay Community College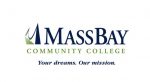 MassBay Community College provides a highly professional and integrative approach to all the programs here. You will be delighted to see the newest equipment and the best tutors alongside you on this great development journey. Embrace your full potential with us and discover the career path that your heart desires.
The CNA class starts every few weeks and it totals 127.5 hours of study. At the end of these hours, you will be equipped with all the skills and knowledge for the state exam and entry-level positions.
Visit School Website

Address: 19 Flagg Drive, Framingham, MA 01702-5928
JVS Boston
JVS Boston is not like the other educational facilities here. We embrace both native and non-native English speakers and we provide a very inclusive and friendly environment where everyone can start a new career. We facilitate English classes to make sure that everyone is prepared for the American work field.
The CNA program is among the most popular and it gives great value for your money. The 14 weeks of study will prepare any student for the final exams and most importantly, to carefully take care of any patient.
Visit School Website

Address: 75 Federal Street, Boston, MA 02110
---
CNA Schools by City in Massachusetts
See all schools in Massachusetts >