Hot, dynamic, and full of opportunities, Reno is one of the best places to be in Nevada.
The city offers one of the most stable economies in the state that attracts constant investment.
If you want to start a new career, the schools and colleges in Reno will give you everything you may need and desire.
CNAs annual average salary in Nevada is $32,479 - ABOVE U.S. AVERAGE!
Majen Training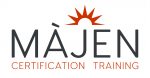 At Majen Training you will discover some of the very best programs in the whole state of Nevada in both theoretical and practical fields. All our programs are designed to take a very short time to give you the chance to start a new career in a short time. This short time is perfectly combined with an exceptional quality that will make your future career very successful.
The CNA program has 155 hours of contact that will take place both in the classroom and medical facilities and the total tuition cost is 2100 USD, covering everything you may need.
Visit School Website

Address: 1005 Terminal Way, Suite 145, Reno, NV 89503 USA
Milan Institute of Cosmetology
Milan Institute of Cosmetology is truly a beautiful place to start a career. We are the best in the cosmetology world, providing high-end classes that follow the trends and quality standards. Besides this, our institution also provides medical and healthcare programs that will get you ready for a new job in no time.
The CNA class is among the most popular and requested medical ones given the constant need for professional carers. The tuition is 1700 USD and we will also give you a job finding assistance upon graduation.
Visit School Website

Address: 950 Industrial Way, Reno-Sparks, Nevada 89431
Truckee Meadows Community College

Truckee Meadows Community College represents a warm, welcoming, and very professional place to start your career. We have the best campus and the most fun activities that will make your stay here very relaxing. Besides this, our standards of educational quality are one of the best in the whole region, giving you the guarantee that you will have an amazing future career.
Our CNA program is recognized by the state, and it will give you the chance to get an entry-level job in a very short time. The tuition is 507 USD for Nevada residents, and the books ad materials cost 50 more USD.
Visit School Website

Address: 7000 Dandini Boulevard, Reno, NV 89512
Western Nevada College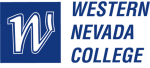 Western Nevada College is the ultimate place to have fun and to make friends while studying for your dream career. Our college is famous for the campus life but also for the amazing tutors and teachers that are selected from the best professionals in each field we teach. In some special cases, we can also provide financial assistance.
One of our most requested programs is the CNA thanks to the increasing demand for medical professionals. The program takes just 150 hours to complete and it has everything you need to know included.
Visit School Website

Address: 2201 West College Parkway, Carson City, NV 89703
Sierra Nevada Job Corps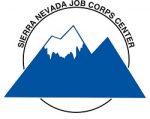 Dedicated to giving everyone a chance to a new future and career, Sierra Nevada Job Corps changed the lives of countless people since it was founded. All the programs provided are recognized by the state of Nevada, and they are adapted to follow the state and regional job market trends and the true needs of employers to make sure that you will easily get a new job.
To apply for the CNA program, you have to be between 16-24 years old and to have a basic criminal and medical background check. Upon graduation, we will provide transition allowance and assistance to get a new job.
Visit School Website

Address: 14175 Mt. Charleston Street, Reno, NV 89506
---
CNA Schools by City in Nevada
See all schools in Nevada >