Manchester offers LNAs opportunities to succeed in their respective healthcare careers.
So to kick-start your career path, enroll in a good LNA school in Manchester, NH.
Below you'll find two state-approved LNA training facilities that you can check out.
CNAs annual average salary in New Hampshire is $32,163 - ABOVE U.S. AVERAGE!
LNA Health Careers, LLC

LNA Health Careers offers an LNA program designed to help you earn an LNA license.
It has 110 training hours, which you'll spend in the following learning areas:
50 hours of classroom instruction and skills lab training
60 hours of supervised clinical practice at a skilled nursing facility
Some of the things you'll learn include:
Bathing and dressing
Vital signs
Positioning
Safety and prevention skills
Communication and interpersonal skills
Visit School Website

Address: 22 Concord Street 3rd Floor Manchester NH 03101
Manchester Community College - Workforce Development Center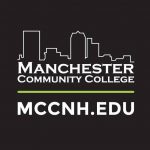 Manchester Community College offers a five-week LNA program designed to prepare you for the role.
Training will consist of…
60 hours of online theory
24 hours of skills laboratory training
60 hours of supervised clinical practice
In that time, you'll learn the following:
Direct patient care
Communication and interpersonal skills
Infection control
Safety
Body mechanics
Nursing-related legal and ethical issues
Visit School Website

Address: 1066 Front Street Manchester, NH 03102
---
CNA Schools by City in New Hampshire
See all schools in New Hampshire >