Dynamic, vibrant, and full of life, Jersey City is one of the most popular cities in the area.
The city has a multitude of developed businesses that give new jobs and opportunities every day.
The schools, colleges, and universities are great and they will be perfect for any dream you have.
CNAs annual average salary in New Jersey is $35,033 - ABOVE U.S. AVERAGE!
Hudson County Community College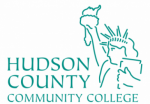 Hudson County Community College is among the largest and most respected names in the educational world on the East Coast. Our fame comes from our open-minded teachers and an amazing curriculum that is constantly updated to fit the needs of the job market and the needs and desires of our students.
The CNA training program is very intensive ad flexible and it can be finished in day class or in a night class. You will have a multitude of interesting classes and modern clinical rotations to get you job-ready.
Visit School Website

Address: 870 Bergen Avenue, Jersey City, NJ 07306
Ace Healthcare Training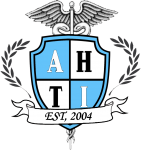 At Ace Healthcare Training we are really trying to make everyone an ace in the healthcare profession. We built our fame and reputation based on the amazing results all our students have and on the easiness they have in integrative in the job market. Come and see for yourself the most modern labs, classes, and resources in the whole area.
Our CNA program is one of the best in the state and it takes just 90 hours to complete. The 7 weeks of training are enough to make you confident and ready for the state exam and for entry-level jobs.
Visit School Website

Address: 930 Stuyvesant Ave., Suite 8, Union, NJ 07083
Workforce Advantage CNA Training Program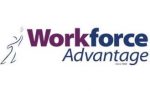 The Workforce Advantage CNA Training Program is the best choice in the state if you want to start a career in this field in a short time. Our program is one of the most integrative and intensive in the state. We have very professional and friendly teachers that are former or active CNA experts ready to share their skills and secrets.
The CNA program is very short and it integrates theory, practice, and real-life situations that will make you ready for any patient. We will also help you integrate into the job field.
Visit School Website

Address: 3608 Bergenline Avenue, Union City, NJ 07087
Metropolitan Learning Institute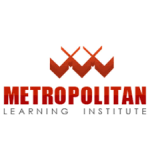 The Metropolitan Learning Institute is among the oldest and largest educational facilities in New Jersey. We have a very welcoming, open-minded, and modern approach to education and you will see this in all our resources, materials, and teachers. You will be very satisfied with your choice given that you will be one of the most skilled professionals in the state.
The CNA training can be completed in just a few short weeks and it makes you ready for any patient or challenge in your life. You will be guided at every step of your education by our amazing tutors and trainers.
Visit School Website

Address: 910 Bergen Avenue, Jersey City, NJ 07306
---
CNA Schools by City in New Jersey
See all schools in New Jersey >