Newark is among the most vibrant and dynamic cities in New Jersey.
The economy is very stable and it gives new job opportunities every single day.
The educational system here is excellent and you will have many interesting schools available.
CNAs annual average salary in New Jersey is $35,033 - ABOVE U.S. AVERAGE!
Catholic Charities of ARCH of Newark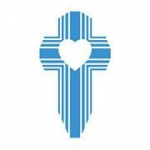 Catholic Charities of ARCH of Newark is a warm, welcoming, and fun place to study and start a new career. With some of the most comfortable and welcoming dorms in the area, this place will quickly become like a second home to you. Come and discover your true abilities and wishes with our welcoming staff and educational board.
Our 90 hours program will equip all the students with the needed skills and knowledge for this great future profession. At the end of your studies, you will also be granted job placement assistance.
Visit School Website

Address: 321 Central Avenue, Newark, NJ 07103
Samuel Morris Career Institute of New Jersey

At Samuel Morris Career Institute of New Jersey, you will discover what vocational profession best suits you and your skills. All our trainers and teachers have a vast experience in the work field and they are here to share their knowledge and secrets. We trained thousands of current professionals and you should definitely become one too.
The CNA program integrates all the knowledge and skills needed for this job in just 90 hours of study. The applicants must possess a high school diploma or pass our own admission test to start the program.
Visit School Website

Address: 701-703 McCarter Highway, Suite 201, Newark, NJ 07102
---
CNA Schools by City in New Jersey
See all schools in New Jersey >