Beautiful, tranquil, and full of opportunities, Providence is a great place to live in Rhode Island.
The city has a very stable economy that provides constant development and jobs.
The schools and colleges are great and you will quickly find the perfect program or class for you.
CNAs annual average salary in Rhode Island is $31,687 - ABOVE U.S. AVERAGE!
Community College of Rhode Island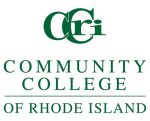 Community College of Rhode Island is located in one of the most dynamic and beautiful areas of the city. With a long history and tradition in educational excellence, this college is one of the best choices for a vocational or technical career in the state. Come and discover our warm community and team, modern resources, and fun activities.
The 124 hours of CNA training are divided into both theory and practice and they are tailored to offer you the best preparation for the state exam and for entry-level jobs.
Visit School Website

Address: 400 East Avenue, Warwick, Rhode Island 02886
HITEP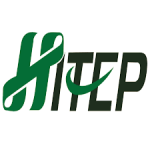 With a strong will to give everyone the chance to a new future and a beautiful career, HITEP is one of the biggest names in medical education in the region. We constantly advocate and fight for the quality of medical studies and practice and with us, you are guaranteed to have the best clinical practice and medical education.
Our CNA program is among the most popular in our institution and the 140 contact hours are made of both theory and practice. Upon graduation, we can also assist you with job placement.
Visit School Website

Address: 515 Elmwood Avenue, Providence Rhode Island, 02907
Crossroads Rhode Island
With an amazing atmosphere and great campus, Crossroads Rhode Island is the perfect place to start a new career given that we also provide the most diverse programs. We will help you select the best program for you, and our professional and warm staff will guide you from the beginning to the end of your studies.
The CNA program is very popular, and it will prepare you for a very trendy medical career. In just 8 weeks of training, you will learn everything you may need to know about patient care.
Visit School Website

Address: 160 Broad Street, Providence, Rhode Island 02903
Berkshire Place in Providence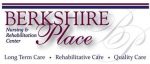 Berkshire Place in Providence is among the most modern, warm, and professional long-term facilities in the whole area. We try very hard to make sure that all our residents feel just like home. The institution also offers a great diversity of programs that will teach you how to properly take care of any patient and how to be empathic.
The CNA program is available in many forms, from evening classes to intensive short programs. The tuition cost is not very high and upon graduation, you can also choose to apply for a job in our institution.
Visit School Website

Address: 455 Douglas Avenue, Providence, RI 02908
Steere House Nursing and Rehabilitation Center
Steere House Nursing and Rehabilitation Center is an amazing long-term care facility that also provides medical and nursing education. The place is one of the best-ranked care facilities in the state thanks to the high-quality education of the nurses and staff. If you want to start a career in this field, we are your best choice.
One of our rockstar programs is the CNA thanks to the increasing demand for care professionals. The program lasts for just a few weeks and it will also give you the chance to apply for a job in our institution.
Visit School Website

Address: 100 Borden Street, Providence, Rhode Island 02903
---
CNA Schools by City in Rhode Island
See all schools in Rhode Island >