Large, welcoming, and full of opportunities, Columbia is a great place to be and to study.
The city has seen great economic development in the last years and it continues to grow.
The schools and colleges are amazing and you will easily find the perfect program for your career choice.
CNAs annual average salary in South Carolina is $31,687 - ABOVE U.S. AVERAGE!
Goodwill Industries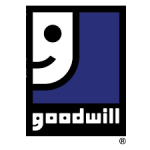 The very foundation of Goodwill Industries is to provide the best education for everyone, no matter the previous career experience or training. With us, you will discover the true beauty and requirements of the job of your choice. We will guarantee you the best experience thanks to our great educators and modern facilities.
To enroll in our amazing CNA program you have to be able to lift 70 lbs by yourself and to pass a basic medical and criminal check. Come and discover the beauty of one of the most demanded medical professions.
Visit School Website

Address: 115 Haywood Road, Greenville, SC 29607
Carolina Nursing Assistant Program Academy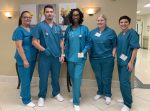 At Carolina Nursing Assistant Program Academy you are really getting the best quality for your money. Our main focus point is to provide real-life skills and knowledge that will help you throughout your career. All our teachers and trainers are active medical professionals and you will have many tips, secrets, and tricks to gain from these amazing educators.
The CNA program is among our most popular thanks to the increasing demand for experts in hospitals and private facilities. The program is just 100 hours long and the tuition cost is 945 USD.
Visit School Website

Address: 2712 Middleburg Dr. Suite 222 Columbia, SC 29204
Midlands Technical College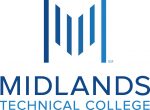 At Midlands Technical College you will discover the perfect combination of professional teaching and campus fun. We put a lot of effort into providing the best materials, educators, and facilities in the state. Come and have the best time of your life at our amazing campus and learn from the best education professionals.
Our CNA program is among the best vocational ones and it provides 107 hours of basic nursing skills and knowledge. The tuition fee is 909 USD and it covers most of the required materials.
Visit School Website

Address: P.O. Box 2408, Columbia, SC 29202
Caroline Medical Training Institute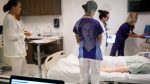 Carolina Medical Training Institute is among the best places to start a new career in this field or to upgrade the one you ready have. We are all aware of the changes in the medical world and we constantly train all our teachers and upgrade our curriculum and facilities to match the job requirements and situations.
The CNA program is perfect if you want to quickly start a new career. To apply to this program you must be 17 years old or older and to be able to lift 70 lbs by yourself.
Visit School Website

Address: 2430 Atlas Road, Columbia, SC 29209
---
CNA Schools by City in South Carolina
See all schools in South Carolina >