Large, dynamic, and full of opportunities, Salt Lake City is a great place to work and study.
The economy of the city is in full bloom and it gives a lot of stability.
The educational sector is excellent and you will easily find the perfect program for you.
CNAs annual average salary in Utah is $30,021 - ABOVE U.S. AVERAGE!
Utah CNA Training Centers
Utah CNA Training Center is number one in vocational and theoretical CNA training for the people who want to have a better future. In our institution, we managed to train countless professionals that now make us very proud no matter the job they chose. We promise you that besides excellent education we will also have lots of fun.
Our CNA program is extraordinary and will make your future career very successful. The program takes just 80 hours to complete and the tuition cost of 345 USD covers all the needed materials.
Visit School Website

Address: 450 S 900 E, Salt Lake City UT 84102
Salt Lake Community College

At Salt Lake Community College you are really getting the best quality for your tuition money. Our main focus point is to provide real-life skills and knowledge that will help you throughout your career. All our teachers and trainers are highly-ranked and respected and you will have many tips, secrets, and tricks to learn from them in your short period of study.
A very popular vocational program at our school is CNA. T enroll you have t be at least 17 years old and to pass a state-required medical and criminal background check.
Visit School Website

Address: 1575 South State Street, Salt Lake City, Utah 84115
Granite Technical Institute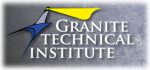 Granite Technical Institute provides the most integrative and modern education in the whole metropolitan area. For years we have been considered one of the best places to study and to start a career thanks to our modern curriculum, open-minded teaching board, and renovated dorms, labs, and classes.
Come and discover your love for medical care with our CNA program! The program is very short and some of the requirements for enrolling is to be at least 16 years old and to have a medical and criminal check.
Visit School Website

Address: 2500 South State St., Salt Lake City, Utah 84115
Avalon Health Care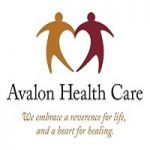 Renowned all over the county for its amazing long-term care services and for the amazing educational programs. All the residents that come to our institution have an amazing stay thanks to the fact that our welcoming and warm staff will make you feel just like home. The medical program is excellent and you will get the chance to practice in our institution.
The CNA program is among our best and it takes 100 hours to complete. Tuition is just 400 USD, and it can be free of charge if you are hired by the local Avalon center.
Visit School Website

Address: 255 East 400 South, Salt Lake City, Utah 84111
ccCNA

ccCNA is a superstar in the health and medical educational world in Utah. With cutting-edge technology and some of the most professional nurses and healthcare providers, we follow all the national and international standards of quality. With us, you will have one of the most amazing education experiences in the state.
The CNA program is our staple course and it takes just 100 hours to complete. The tuition cost is around 500 USD and it covers most of the material and educational costs.
Visit School Website

Address: 75 East 7200 South – Suite A-2, Midvale, Utah 84047
---
CNA Schools by City in Utah
See all schools in Utah >