Salt Lake City offers new and seasoned CNAs opportunities to grow and develop in healthcare.
That's why several CNA schools have opened up over the years to ensure your success in this career.
Below you'll find some of Salt Lake City's reputable CNA schools that you can check out.
CNAs annual average salary in Utah is $30,021 - ABOVE U.S. AVERAGE!
Utah CNA Training Centers
Utah CNA Training Center aims to equip you with the clinical skills to work in a variety of healthcare settings.
Training will take 80 hours to complete, covering essential topics like:
CNA role and responsibilities
Assisted activities of daily living
Patient rights and independence
Safety and emergency
Legal and ethical issues
Visit School Website

Address: 1135 S W Temple St. Salt Lake City, UT 84102
Salt Lake Community College

Salt Lake Community College's CNA program helps you become successful in the healthcare field.
You'll learn knowledge and skills to become capable of handling the attached duties and responsibilities.
This 150-hour training will focus on…
Meeting the physical, physiological, and psychological needs of patients
Protecting patients and the nursing assistant
Visit School Website

Address: 4600 South Redwood Road Salt Lake City, UT 84123
Granite Technical Institute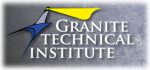 Granite Technical Institute's CNA program prepares you for the work under the senior nurses' supervision.
Training includes a 60-hour clinical experience so you can practice the skills you learned like:
Basic nursing and personal care skills
Mental health and social service needs
Care of cognitively-impaired patients
Resident rights
Basic restorative services
Visit School Website

Address: 2500 S. State St. Salt Lake City, UT 84115
Avalon Health Care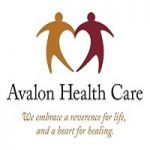 Avalon Health Care offers a FREE CNA program to prospective employees.
It aims to help you earn a CNA certification that proves your high competencies in the field.
Upon completion, you should have understood and demonstrated the following:
Assist in activities of daily living of residents
Promote and promote residents' rights and independence
Maintain a safe and comfortable environment for residents
Measure vital signs properly
Visit School Website

Address: 206 2100 W. Salt Lake City, UT 84116
ccCNA

ccCNA aims to prepare you for entry-level work in healthcare.
Training will run for three months, with an emphasis on clinical experiences.
It will cover topics such as:
Basic nursing care for residents
Assisted activities in daily living
CNA role and responsibilities
Visit School Website

Address: 5282 Commerce Drive Suite D-100 Murray, Utah 84107
---
CNA Schools by City in Utah
See all schools in Utah >