Bustling and full of life, Seattle is one of the largest and most famous cities in the United States.
The economy and business sector are excellent and they offer great jobs.
The colleges and schools are high-quality and they offer programs suitable for everyone.
CNAs annual average salary in Washington is $33,842 - ABOVE U.S. AVERAGE!
Divine CNA Training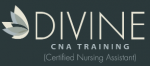 Divine CNA Training is one of the best places to take your love for healthcare and medicine to the next level. We have one of the biggest educational institutions in the state and very long experience in giving excellent lectures. With us, you will have the guarantee that you are learning from the best trainers and nurses in the state.
Our CNA program is excellent in terms of practice and resources. The program takes around 120 contact hours and one of the admission criteria is to be able to lift 50 lbs without assistance.
Visit School Website

Address: 11740 Aurora Avenue, Seattle, WA 98133
North Seattle College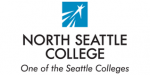 North Seattle College is the staple in technology and vocational and theoretical education in Seattle. You will find the most modern resources and the best educators and trainers that are selected from each field in our curriculum. The advantages and facilities available here will make your education high-quality and very efficient.
One of the best vocational choices here is the CNA program. The 200 hours of instruction include everything you may need to know from skills, theory, tips, and tricks.
Visit School Website

Address: 9600 College Way North, Seattle, WA 98103
South Seattle College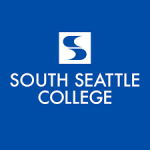 With an amazing atmosphere and great campus activities, South Seattle College is an excellent place to start your studies. Our school offers a very wide range of career options. We will help you select the best program for you and our professional and warm staff will guide from the beginning to the end of your educational experience.
The CNA program is perfect for you if you like taking care of others. A new session starts each season and the whole program takes around 3 months to complete.
Visit School Website

Address: 6000 – 16th Avenue, S.W., Seattle, WA 98106-1499
Seattle Central College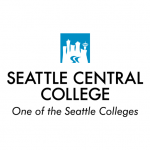 Seattle Central College stands with its hand reached out to whoever wants to start a new career chapter. We have a multitude of programs and classes that aim to prepare you for the needs of the job market and to help you reach your full potential. Our curriculum is designed to help everyone get an amazing future career and life.
A very good program suitable for medical enthusiasts is the CNA. The program can be completed in just 8 weeks and it is recognized in all the states in the country.
Visit School Website

Address: 1200 12th Ave S, HEC Rm 202, Seattle, WA 98144
Nursing Assistant Training Institute

Nursing Assistant Training Institute is the best place to start a career in this amazing medical field. Your needs and requirements will be listened to and accomplished with the help of our great teachers and trainers. Our curriculum is constantly improved to follow the medical and clinical trends and to give you the best experience.
Our CNA program is considered one of the best choices in the city and it takes 97 hours to complete. The tuition cost is 815 USD and we can help you with financial planning.
Visit School Website

Address: 18336 Aurora Ave N, #102, Shoreline, WA 98133
Crystal Point CNA Training School

Crystal Point CNA Training School will really make your future crystal clear and very bright. We provide a very wide palette of programs that will prepare you for any challenge and opportunity. Discover your true abilities and unravel your dreams with the help of our extraordinary teachers and have the time of your life on our amazing campus.
CNA training is an excellent choice for medical enthusiasts. The program includes 88 contact hours that are divided into theoretical lectures and clinical rotation that will prepare you for any challenge or opportunity.
Visit School Website

Address: 32105 1st Ave S b2, Federal Way, WA 98003
Lake Washington Institute of Technology

the lake Washington Institute of Technology stands at the top of all the educational ratings in the state thanks to its amazing and highly-trained tutors and curriculum. We are very proud of our students and graduates and they all managed to get some of the best jobs on the market. Come and discover your true call with us!
Our CNA program is perfect if you want to start a new career in the medical field. To apply to this program you must be at least 18 years old and the approximate tuition cost is 2250 USD.
Visit School Website

Address: 11605 132nd Avenue NE, Kirkland, WA 98034
Seattle Skills Center- Medical Careers

Come and discover your abilities and true calls with our amazing teachers and trainers. We at Seattle Skills Center believe that everyone deserves a chance to high-quality education and for that, we selected the best teachers. The Medical Careers Center is focused on vocational medical careers that are popular on the market.
Our CNA program is among the best in the vocational portfolio. It takes just a few weeks to complete and we will also assist you with financial planning and job hunting.
Visit School Website

Address: 3000 California Ave SW, Seattle, WA 98106
Avamere Queen Anne Healthcare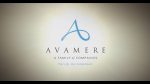 At Avamere Queen Anne Healthcare, you will learn the secrets of patient care and management from the very best in this field. All our courses are designed to deliver the best information in the shortest time possible. Our trainers and educators are selected based on their skills, expertise, and empathy towards patients.
Our CNA program is excellent in terms of quality and it can be done in just a few weeks. Upon completion, you will e ready to take on the state exam and to get a great job.
Visit School Website

Address: 2717 Dexter Ave N, Seattle, WA 98109
---
CNA Schools by City in Washington
See all schools in Washington >