Spokane has quality school systems that help driven CNAs achieve success in healthcare.
So if you want to have that too, acquire the appropriate education from a good CNA school.
Below, we featured some reputable CNA schools you can find in this city.
CNAs annual average salary in Washington is $33,842 - ABOVE U.S. AVERAGE!
Spokane Community College - Spokane Campus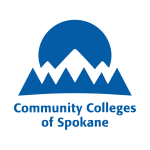 Spokane Community College's CNA program aims to…
Equip you with the patient care skills needed in a variety of healthcare settings
Prepare you for the state certification exam
The 98-hour training will teach you the following:
Recognize and meet patient's physical, social and emotional needs
Provide basic nursing and personal care
Maintain safety and comfort
Assist with daily living activities
Visit School Website

Address: 1810 N Greene Street Spokane, WA 99217-5399
Sunshine Health Facilities

Sunshine Health Facilities offer a paid CNA program to prospective employees who love to do caregiving.
Training will focus on the following tasks:
Provide compassionate and friendly care to residents
Maintain a safe and calm environment
Assist with activities of daily living
Follow the individualized plan of care for residents
Document and communicate care and changes
Promote and respect resident's rights, dignity, and independence
Follow guidelines for universal precautions and procedures
Visit School Website

Address: 10410 E. 9th Ave. Spokane Valley, WA 99206
Providence Health Training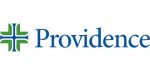 Providence Health Training offers paid CNA training to prospective employees.
It aims to prepare you for the job while accelerating and building your career and its foundation.
In six weeks, you'll gain the knowledge and skills to provide direct patient care in various healthcare settings.
Visit School Website

Address: 1313 N. Atlantic Ste. 4900 Spokane, WA 99202
---
CNA Schools by City in Washington
See all schools in Washington >