Fun, developed and perfect for any age, Madison is an amazing place to work and live.
The economy and business are very stable and you will easily find a great job.
The education system in Madison is great and you will get the chance to learn in the best schools in the state.
CNAs annual average salary in Wisconsin is $31,212 - ABOVE U.S. AVERAGE!
Neway Directions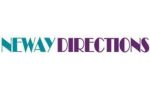 Neway Directions is an amazing place to start a new chapter in your career. With us, you will discover your true skills and abilities and the best program for you. We provide a very wide palette of programs and classes that are designed to give you all the needed knowledge in a very short time.
The CNA program is among our most popular hands-on career choices. Our classes are small with only 14 students at a time. The tuition cost is 975 USD and it includes most of the required materials and books.
Visit School Website

Address: 6400 Gisholt Dr. Suite 102, Madison, WI 53713
Madison Area Technical College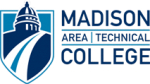 Modern, open-minded, and ready to help everyone reach its full potential, Madison Area Technical College is one of the most famous and respected names in the educational world in Wisconsin. Our teaching and training strategy is to provide a customized and modern educational experience to all the students that come to our institution.
The CNA program is excellent if you want to start a new career quickly. To apply to our program you must be 16 years old or older and to pass a medical and criminal background check.
Visit School Website

Address: 1701 Wright Street, Madison, Wisconsin 53704
Ingleside Manor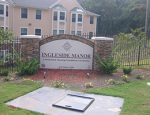 Passionate and professional, Ingleside Manor is the perfect place to spend your senior years in an atmosphere just like home. In addition to our premium services, we also provide state-approved CNA  and nursing training for those who want to learn more about this amazing profession. Come and learn from the best!
The CNA program is very short and intensive, giving you all the preparation needed in just a few weeks. After completion, you can confidently challenge the state exam and even work at our institution.
Visit School Website

Address: 407 N. 8th Street, Mt. Horeb, WI 53572
Waukesha County Technical College

At Waukesha County Technical College you get the best selection of hands-on and theoretical programs in Wisconsin. We have one of the largest campuses and learning facilities in the whole state and all our teachers are selected based on their experience and expertise. With us, you will get the best quality for your tuition fee.
The CNA program is one of the best in our vocational catalog. In order to take part in our program, you must be at least 16 years old and to pass a minimal criminal and medical check.
Visit School Website

Address: 800 Main Street, Pewaukee, WI 53072 (USA)
---
CNA Schools by City in Wisconsin
See all schools in Wisconsin >