Beautiful and tranquil, Milwaukee is one of the best cities to be in Wisconsin.
The economy and business sector are in full development and they offer great jobs.
The educational system is excellent and you will quickly find the perfect school for your dreams.
CNAs annual average salary in Wisconsin is $31,212 - ABOVE U.S. AVERAGE!
Milwaukee Center for Independence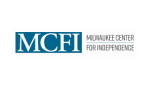 At Milwaukee Career for Independence, you will learn how to become an independent and respected professional. We provide a very wide selection of programs that feature the needs of the job market, guaranteeing you that the skills and knowledge acquired in our institution will actually prove useful in your career.
One of the best vocational programs is CNA and you will have many job options upon graduation. The program takes 3 weeks in the day class and it has 120 contact hours.
Visit School Website

Address: 2020 W. Wells St., Milwaukee, WI 53233
Milwaukee Area Technical College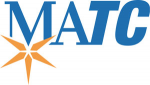 Milwaukee Area Technical College is among the best places to start a vocational or technical career. We have many campuses in many cities and towns and we are very proud of our high educational standards and the professional training and skills of our teachers. Come and learn the skills and techniques that will help you throughout your career.
The CNA program is perfect if you want to quickly start a new career. Upon graduation, you will have all the needed skills and knowledge to pass the state exam and to take on entry-level jobs.
Visit School Website

Address: 700 W. State Street, Milwaukee WI. 53233
Quality Healthcare Options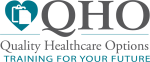 Quality Healthcare Options is one of the best places to start a medical or nursing career. We have one of the biggest educational institutions in the state and very long experience in providing medical education. With us, you will have the guarantee that you are learning from the best educators and tutors possible.
The CNA program is high-rated and very professional and it will quickly prepare you for entry-level jobs. The program includes 120 hours of theoretical and practical instruction.
Visit School Website

Address: 7425 Harwood Ave, Milwaukee, WI 53213
Waukesha County Technical College

Waukesha County Technical College features some of the most modern facilities and resources in the whole state. Our goal is to gather the best possible educators and to have the best curriculum in the area. For that, we invested a lot in recent years and we can guarantee you that your stay here will be very pleasant and efficient.
To apply to the CNA program you must be at least 16 years old and to pass a basic criminal and medical check. The tuition is 391 USD and it does not include books or other materials.
Visit School Website

Address: 800 Main Street, Pewaukee, WI 53072 (USA)
---
CNA Schools by City in Wisconsin
See all schools in Wisconsin >