Ann Arbor is one of the most tranquil and beautiful cities in the whole of Washtenaw county.
Here you will find many job opportunities thanks to the developing economy.
If you are looking for a place to study, come to Ann Arbor and discover some of the best educational institutions.
CNAs annual average salary in Michigan is $31,713 - ABOVE U.S. AVERAGE!
Washtenaw Community College

Washtenaw Community College gives a helping hand to whoever wants to start a new future. The strategy of the school is to teach the newest and most relevant skills on the job market and in life. You will get the chance to develop yourself in the most friendly and productive environment and to learn from the best teachers.
The CNA program here is excellent for medicine enthusiasts. In just 100 hours of intense study, you will know how to tackle any patient of the situation at the workplace.
Visit School Website

Address: 4800 E. Huron River Drive, Ann Arbor, MI 48105-4800
HCR ManorCare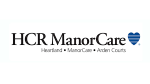 HCR ManorCare provides amazing resources and teachers that will transform you into an excellent professional. You will gain all the needed skills for any vocational job in the medical field in no time and you will be assisted at every single chapter of your education. The school has amazing resources that will boost your confidence and skills.
One of the most resourceful programs here is CNA. This exciting program will give you expertise in patient care, infection management, public speaking, and many others.
Visit School Website

Address: 4701 E Huron River Dr, Ann Arbor, MI 48105
Heart to Heart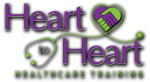 Heart to Heart Training Center provides a very wide range of medical and nursing classes that will transform your career. This is one of the best places to get knowledge and skills for an amazing future job. All the programs are very flexible and they can be done in the day class or in the night class, depending on your schedule.
One of the most popular programs here is CNA. The classes are designed to give you all the information in the shortest time and your tuition fee covers everything you need for your education.
Visit School Website

Address: 317 Ecorse Road, #5 Ypsilanti, MI 48198
Dearborn Public School – Adult and Community Education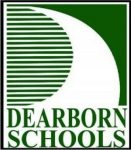 Dearborn Public School-Adult and Community Education is a dynamic and open-minded place to start a new career. The school is ready to teach you everything you need about the career of your choice in the most friendly and professional way. Get ready to kick-start your career with the coolest teachers and the best materials.
The CNA class is an excellent choice for the future. The program runs for 11 weeks and you will have 5.5 clinical hours each day to get you ready and confident for this amazing career.
Visit School Website

Address: 22586 Ann Arbor Trail, Dearborn Heights, MI 48127
---
CNA Schools by City in Michigan
See all schools in Michigan >