Renowned all over the world for its atmosphere and charm, Detroit is a great place to be.
It has one of the most developed and stable economic environments in the United States.
In terms of education, you will find many state-famous colleges and schools that will provide you everything you need.
CNAs annual average salary in Michigan is $31,713 - ABOVE U.S. AVERAGE!
Hazy Institute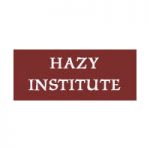 Hazy Institute is a remarkable example of excellence and professionalism in healthcare services and patient care. We have a very long experience with all sorts of patients and pathologies and you will get the chance to learn from the best nurses and carers. Come and discover your true abilities and skills with the best team in the state.
Our CNA program will get you ready for entry-level jobs in a short time. The 75 hours state-approved program will take from the very basic lectures and make you a respectable professional.
Visit School Website

Address: 21700 Greenfield Rd #264 Detroit, Michigan 48237
Greater Horizon Training Institute

Greater Horizon Training Insitute will really broaden your horizon and your job opportunities. The school aims to train every single student into an excellent healthcare provider, no matter the chosen program. Our curriculum is made to give you the most important and relevant information in the whole area.
You can choose to finish the CNA program in 13 days in the all-day option or in 19 days in night classes. In 90 contact hours, you will not only get the needed knowledge to pass the state exam, but you will also be fully prepared for any patient.
Visit School Website

Address: 615 Griswold Street, Suite 1520 Detroit, Michigan 48226
Health Care Solutions and Career Group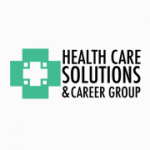 Health Care Solutions and Career Group is the stable of professionalism and job-oriented classes in the world of medical education. We are one of the best choices in the state thanks to our wide variety of programs and schedules, making every single program easy to attend and finish. In some cases, financial aid can also be granted.
The CNA program is very intensive and future-oriented, costing 575 USD. The tuition costs cover most of the needed materials and resources for your studies.
Visit School Website

Address: 15800 W. McNichols Road, Suite 233, Detroit, MI 48235
Advanced Care Training For Healthcare Professionals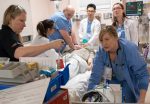 At Advanced Care Training For Healthcare Professionals, you will find all the resources and facilities you may desire for your studies. The institution and curriculum were specifically designed to offer the best training for any medical professional. Besides this, we also like giving customized guidance and help to all our students.
The CNA program is an excellent choice if you want to quickly start a new chapter in your career. The tuition cost of 503 USD covers the textbooks and the students must have a basic medical and criminal background check.
Visit School Website

Address: 18211 Plymouth Rd Detroit Michigan
---
CNA Schools by City in Michigan
See all schools in Michigan >