Beautiful and peaceful, Grand Rapids is one of the best places to work and study in Michigan.
The city offers great economic stability and amazing workplaces and job opportunities.
If you want a great place to study, Grand Rapids is an excellent option.
CNAs annual average salary in Michigan is $31,713 - ABOVE U.S. AVERAGE!
Goodwill Industries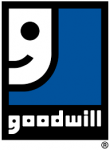 Goodwill Industries provides one of the most efficient and real-life skills in the whole state. All the courses are designed with the help of job professionals and they are constantly updated to make sure that the students have the knowledge and formation for any job. If you want a professional and efficient place that will unleash your full potential, we are the answer for you.
Our CNA program may be one of the longest in the field but it provides excellent practical preparation. The program is 115 of intense training and the students in need can apply for scholarships.
Visit School Website

Address: 455 Grand NE Grand Rapids, MI, 49503
Gerald R. Ford Job Corps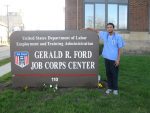 Gerald R. Ford Job Corps stands with a helping hand to give everyone a job. The institution focuses on providing the best tutors and materials throughout your stay here. The labs and classes are very modern and you will have full access to all our materials and resources. Come and open a new chapter in your life with us!
Our CNA program is very affordable and it will provide you all the needed materials. You have to be at least 17 years old to attend our program and we will aid you with everything you need.
Visit School Website

Address: 110 Hall Street SE, Grand Rapids, MI 49507
Walker Medical Instructional Services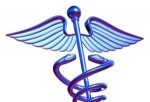 Our story at Walker Medical Instructional Services started in 1998 and ever since we have trained hundreds of healthcare professionals. We have close partnerships with many healthcare institutions that provide us the needed help and expertise for the conical rotations. Join us and discover the best version of yourself.
The CNA class is among the best in the state and besides the usual training, you will also get exam simulations and many more. Our tutors will closely guide you and make sure that you are ready to take care of your patients.
Visit School Website

Address: 1035 4 Mile Rd NW, Grand Rapids, MI 49544
---
CNA Schools by City in Michigan
See all schools in Michigan >