Beautiful and peaceful, Grand Rapids is one of the best places to work and study in Michigan.
The city offers plenty of career opportunities for every profession, including CNAs.
So for CNA aspirants out there, you can consider enrolling in the schools we listed below.
CNAs annual average salary in Michigan is $31,713 - ABOVE U.S. AVERAGE!
Goodwill Industries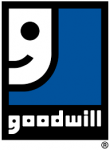 Goodwill Industries provides one of the most efficient and real-life skills in the state.
They offer the most up-to-date programs to help maximize students' learning potential.
GI's CNA program helps prepare you for the state exam and the entry-level career.
Training will consist of 115 hours of classroom and clinical training.
Upon completion, you'll gain real-life experience in taking care of long-term care facility residents.
In addition, GI can help with your job placement and retention.
Visit School Website

Address: 455 Grand NE Grand Rapids, MI, 49503
Gerald R. Ford Job Corps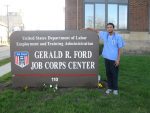 Gerald R. Ford Job Corps stands with a helping hand to give everyone a job.
The institution focuses on providing the best tutors and materials throughout your stay here.
The labs and classes are very modern and you will have full access to all materials and resources.
In their CNA program, you'll receive training in their modern classrooms and labs.
You'll also have full access to all training and certification materials and resources.
Visit School Website

Address: 110 Hall Street SE Grand Rapids, MI 49507
Ross Medical Education Center

Ross Medical Education Center aims to provide the highest quality of education to students.
This way, you can attain an exciting and fulfilling healthcare career.
RMEC's CNA program utilizes a hands-on approach to learning, especially with clinical skills.
As such, you'll know exactly how to…
Respect residents' rights
Recognize abuse and deal with it
Demonstrate good body mechanics
Perform hygiene care
Do first aid
Measure vital signs
Support patients to cope with the five stages of grief
You'll also complete a 6.5 hour-supervised clinical practice to gain real-world experience.
Visit School Website

Address: 1624 Woodworth Street Northeast Grand Rapids, MI 49525
---
CNA Schools by City in Michigan
See all schools in Michigan >