Omaha is considered one of the gems of Nebraska, is an amazing place to live and study.
You will see that the economy and business district are very stable and they provide great opportunities.
The schools here are amazing and very modern and you will quickly find a starting point for your new career.
CNAs annual average salary in Nebraska is $29,057 - ABOVE U.S. AVERAGE!
Nebraska Methodist College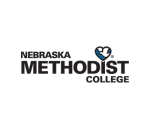 Come and discover your abilities and strong points with our amazing teachers and trainers. We at Nebraska Methodist College believe that everyone deserves a chance to high-quality education and for that, we invested in the training of our teachers and in the best facilities and dorms in the whole state.
The CNA training is among the most requested and it takes just 80 hours to complete. Once you finish your studies and clinical practice you will be ready to take on the state exam and get an entry-level job.
Visit School Website

Address: 720 N. 87th Street Omaha, NE 68114
Metropolitan Community College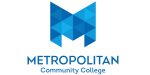 Metropolitan Community College provides the most integrative and modern education in the whole state of Nebraska. For years we have been considered one of the best places to study and to start a career thanks to our modern curriculum, open-minded teaching board, and renovated labs, classes, and campus.
Our CNA program covers 18 vital points of knowledge and practical skills for this job and it can be finished in 82 contact hours. Upon graduation, you will have all the knowledge and confidence for the state exam and your future career.
Visit School Website

Address: 2909 Edward Babe Gomez Avenue, Omaha, NE 68107
Clarkson College

Modern, open-minded, and ready to help everyone reach its full potential, Clarkson College is one of the most famous and respected names in the educational community in Nebraska. Our teaching and training strategy is to provide a customized and modern educational experience to all our students in order to fully prepare them for a great career.
To enroll in our CNA program you have to be able to lift 50 lbs by yourself and to pass a basic medical exam and background check. You have the option to do our program during day or evening classes.
Visit School Website

Address: 101 S. 42 Street Omaha, NE 68131
Quality CNA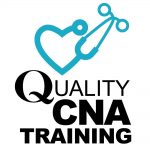 At Quality CNA you are really getting the best quality for your money. Our main focus point is to provide real-life skills and knowledge that will help you throughout your career. All our teachers and trainers are active CNA experts and you will have many tips, secrets, and tricks to learn from them in your short period of study.
The CNA program provided by us is among the best in Nebraska and it consists of 76 hours of classroom lectures and clinical practice in a long-term care facility with the help of our amazing trainers.
Visit School Website

Address: 5437 N. 103rd St. Omaha, NE 68134
---
CNA Schools by City in Nebraska
See all schools in Nebraska >