Cozy, welcoming, and full of life, Albany is a great place to live on the East Coast.
he economy and stability of the city offer great jobs and growth opportunities.
Here you will discover some of the best schools and classes in the area.
CNAs annual average salary in New York is $33,938 - ABOVE U.S. AVERAGE!
Capital Region Career & Technical School

Come to Capital Region Career & Technical School and discover your true abilities and potential. We provide the most modern facilities and study materials to make sure that you have everything you need to get the best education. Our mentors and teachers are extremely welcoming and professional, are considered some of the best in this field.
The 5 weeks full-time or 8 weeks part-time CNA program will get you ready for any entry-level job in this industry. Learn the best techniques and knowledge of the best trainers and healthcare providers.
Visit School Website

Address: 1015 Watervliet-Shaker Road Albany, NY 12205
Mildred Elley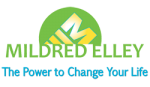 Mildred Elley is a prestigious and famous educational institution that opened its arms and gates to help everyone reach a new level of knowledge and professionalism. You will have the opportunity to study in the best classes and las in the state. Your future career will be amazing with the training and preparation provided by us.
The 5 week CNA program will teach you medical techniques, infection prevention and control, ethics, and many more in order to get you ready for the state exam and entry-level jobs.
Visit School Website

Address: 855 Central Avenue, Albany, NY 12206
Hudson Valley Community College –EOC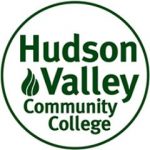 Hudson Valley Community College-EOC provides a multitude of interesting and exciting technological and vocational programs that are perfectly adapted for the national job market. All the information provided by our school and teachers is very new and updated to make sure that you will learn only the best information.
The 90 hours of CNA training include 30 hours of supervised clinical practice that will make you a true professional in a very short time. Our admission requirements are very student-friendly.
Visit School Website

Address: 30 N Russell Rd, Albany, NY 12205
---
CNA Schools by City in New York
See all schools in New York >