Albany, with its stable economy, offers CNAs good career opportunities.
So if you aspire to work as a CNA, now is the best time to receive training and certification.
Below, you'll find some good CNA schools in Albany, NY that you can check out.
CNAs annual average salary in New York is $33,938 - ABOVE U.S. AVERAGE!
Capital Region BOCES Career and Technical School

Capital Region BOCES CTS offers a CNA program that gets you ready for an entry-level healthcare career.
You'll learn the latest information and industry skills and techniques to become a highly-qualified nursing assistant.
Training will run for five weeks for a full-time course and eight weeks for a part-time.
Visit School Website

Address: 1015 Watervliet-Shaker Road Albany, NY 12205
Mildred Elley - Albany Campus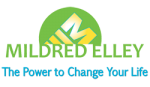 Mildred Elley offers a five-week CNA program that prepares you for the job in various healthcare settings.
You'll receive comprehensive training to learn critical healthcare skills and techniques.
Course content will include…
Fundamentals of patient care
Safety and emergency procedures
Nursing-related law and ethics
CPR
Nutrition
Visit School Website

Address: 855 Central Avenue, Albany, NY 12206
Hudson Valley Community College - Educational Opportunity Center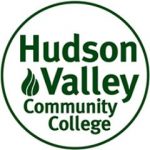 Hudson Valley Community College offers a CNA program that ensures your success in this healthcare career.
You'll learn essential skills in various healthcare settings, some of which include:
Basic nursing care
Patient needs, with a focus on elderly care
Anatomy and physiology
Activities for daily living
Nutrition
Reporting and documentation
Visit School Website

Address: 30 N Russell Rd. 2nd Floor Albany, NY 12206
---
CNA Schools by City in New York
See all schools in New York >