With an amazing atmosphere and vibe, Buffalo is one of the best places to work, study, and live in the area.
The economic development of the city is in full bloom and it offers great opportunities.
The educational system is great and you will quickly find the perfect school for you.
CNAs annual average salary in New York is $33,938 - ABOVE U.S. AVERAGE!
Educational Opportunity Center (University of Buffalo)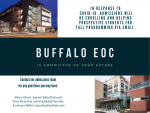 The University of Buffalo is among the largest and most professional educational facilities in the city. The school also has an Educational Opportunity Center that helps every student find a career that is best suitable and the program that can help everyone achieve a new career. Come and meet us and convince yourself that this is the best place to start a career.
To apply to our CNA program you must pass a small medical and criminal background check and to have a high school diploma. The program is short and flexible, getting you job-ready very fast.
Visit School Website

Address: 555 Ellicott Street, Buffalo, NY 14203-1707
Buffalo Public Schools – Adult Education Division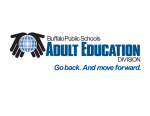 Buffalo Public School is a very large alliance of schools and colleges that train the future generation of professionals. The Adult Education Division aims to help adults reshape their future and career by facilitating fast training programs and courses. We are proud of our constant and excellent results and we are more than happy to help you reach all your goals.
More than 300 hundred students finish our CNA program every year and a high percentage of them manage to pass the state exam with no problem and to get a new job really fast.
Visit School Website

Address: 389 Virginia Street, Buffalo, New York 14201
Erie 1 BOCES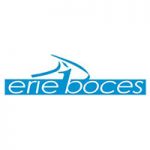 Come and discover your abilities and dream with our amazing teachers, trainers, and modern curriculum. We at Erie 1 BOCES believe that everyone deserves a chance to high-quality education and for that, we invested in the training of our teachers and in the best facilities and dorms in the whole state.
The CNA training program takes 4 weeks and it costs 1400 USD. During your classes and clinical rotations, you will get a full grasp of this professional and you will be ready for the state exam and any challenge in your future career.
Visit School Website

Address: 1526 Walden Ave #600, Buffalo, NY 14225
Catholic Health System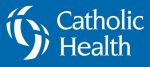 Our teaching board at Catholic Health System is one of the warmest, most professional, and welcoming in the whole area. With us, you will have the guarantee that all your educational and development needs are listened to and managed. We helped many students become respected medical professionals and once you come to our campus you will be convinced by our skills.
One of our most popular programs is the CNA, a program that will teach you how to properly take care of any patient in the most empathic, personal, and professional manner.
Visit School Website

Address: 144 Genesee Street, Buffalo, NY 14203
Elderwood

Elderwood is one of the most respected and highly-regarded names in the world of senior and long-term patient care in New York. Our goal is to treat everyone that comes to our institution just like family and to make their stay here pleasant and enjoyable. Besides this, we also provide excellent programs for people who want to follow a career in the patient care industry.
The CNA program takes 100 hours to complete and you learn not only how to treat the physical needs of our residents but you will also learn to manage their emotions.
Visit School Website

Address: 5775 Maelou Drive, Hamburg, NY 14075
---
CNA Schools by City in New York
See all schools in New York >