Buffalo, NY offers a vibrant place for driven individuals wanting to develop their careers.
CNAs in particular enjoy plenty of opportunities to grow and improve their career.
So if you want a career in healthcare, start by enrolling in a good CNA school .
We listed a few of these schools in and near Buffalo that you can check out and consider.
CNAs annual average salary in New York is $33,938 - ABOVE U.S. AVERAGE!
Catholic Health System

About the School
Catholic Health System dedicates itself to delivering high-quality, compassionate, and affordable health services to all with special care given to those who are poor and disadvantaged.
It is a non-profit healthcare system that provides care to Western New Yorkers across a network of hospitals, nursing homes, home care agencies, physician practices, and other community based ministries.
Courses Offered
Catholic Health System offers a CNA program aimed at helping you start a healthcare career.
Training will be FREE and will focus more on hands-on clinical experience.
Upon training completion and receipt of CNA certification, CHS may offer you employment.
Visit School Website

Address: 144 Genesee Street Buffalo, NY 14203
Elderwood Careers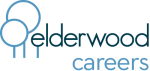 About the School
Elderwood Careers offers a variety of positions and plenty of opportunities for growth and advancement.
In its state-of-the-art training facility, its dedicated instructors conduct ongoing programs in clinical skills, management, regulations and computers.
Courses Offered
Elderwood Careers offers a FREE CNA program that prepares you for the CNA career.
In the three-week training, you'll be capable of providing effective nursing care in skilled nursing facilities.
Training will mostly focus on meeting the physical and emotional needs of residents.
Visit School Website

Address: 5775 Maelou Drive, Hamburg, NY 14075
Erie 1 BOCES - Workforce Development Center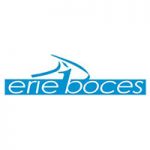 About the School
Erie 1 BOCES has been helping area school districts further contain costs by assisting them with district office functions such as cooperative purchasing, health insurance benefits, policy development and technology services.
In addition to offering a wide range of career programs for adults, Erie 1 BOCES' three state-of-the-art career and technical centers also offer more than 25 programs to high school students.
Courses Offered
Erie 1 BOCES offers a CNA program that prepares you for entry-level work.
Training will consist of the following:
100 hours of classroom instruction and lab skills
40 hours of supervised clinical practice in a long-term care facility
40 hours of HHA certification (optional)
Upon completion, you can sit for the certification exam and be ready for employment.
Visit School Website

Address: 1526 Walden Avenue Suite 200 Cheektowaga, NY 14225
---
CNA Schools by City in New York
See all schools in New York >