Broken Arrow is among the warmest and developed cities in the whole state of Oklahoma.
The economy and business district are in full development and you will find many opportunities to develop.
The colleges and schools are great and you will find many great programs for your future.
CNAs annual average salary in Oklahoma is $29,731 - ABOVE U.S. AVERAGE!
A New Direction Healthcare Training Centre, LLC

At A New Direction Healthcare Training Center you will really get a new and innovative direction in your new career. We dedicate all our time, effort, and passion to train everyone into a perfect professional that can work in a wide range of professions and hospitals. All our programs follow state trends and regulations.
The CNA program is by far one of the most popular and it costs only 650 USD to complete. The tuition also covers the cost of medical and criminal checkup mandatory for this program.
Visit School Website

Address: 130 N Greenwood Ave., Ste. 124A, Tulsa, Oklahoma 74120
HealthPRO CNA Academy

HealthPRO CNA Academy is the ultimate place to start a career in this caring field. We are renowned all over the state for our high-quality and professional training that helped thousands of students reach a new level in their careers. One of the main advantages of coming to our institution is that you are going to have the best CNA experts as teachers.
The 92 hours of instruction cost just 499 USD and they cover all the knowledge and skill requirements for this job. The program is very fast and integrative, getting you ready for a new career very fast.
Visit School Website

Address: 5049 South 79th East Avenue, Tulsa, Oklahoma 74145
Tulsa Tech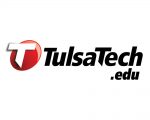 Tulsa Tech provides the most integrative and modern education approach in the whole region. For years we have been considered one of the best places to study and to start a career thanks to our modern curriculum, open-minded teaching board, and renovated labs, classes, and campus. Besides this, all our programs are tailored to mimic real-life situations.
The CNA program has some very basic requirements like having a high school diploma and a basic medical check. The total tuition cost is 1024 USD and financial aid is available.
Visit School Website

Address: 3850 N Peoria Ave, Tulsa, OK 74106-1619
Tulsa Job Corps Center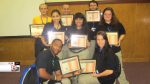 Come and discover your abilities and true calling with our amazing teachers and trainers. We at Tulsa Job Corps Center believe that everyone deserves a chance to high-quality education and for that, we invested in the training of our teachers and in the best facilities and dorms in the whole state and some of the most flexible programs.
Our CNA program is completely free for enrolled students and we are also going to cover the cost for materials. textbooks and scrubs to help everyone get a new career and future.
Visit School Website

Address: 1133 N Lewis Ave, Tulsa, OK, 74110-4776
MedNoc Training College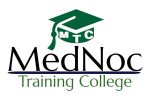 With a long history and excellent medical educational expertise, MedNoc Training CenterCollege provides one of the most diverse selections of theoretical and vocational programs in the medical world in Oklahoma. All our classes and labs have very modern facilities and you will have full access to all our facilities and mentoring from our tutors.
Our intensive CNA program takes just 77 hours to complete, including both theory and clinical practice. The cost of this short training program is 755 USD and we can also provide a payment plan.
Visit School Website

Address: 2828 NW 57th Street, Suite 120, Oklahoma City, OK 73112
Family Caregiver Assistance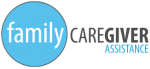 Family Caregiver Assistance is the best place to recover from injury or to request help in taking care of your loved ones. We are the best in this field thanks to our modern facilities, empathy, and attitude. If you want to learn CNA and patient care from the best, join one of our programs for more information and training.
To come to our CNA program you must be at least 16 years old and to have a basic medical and criminal checkup. The tuition cost is just 499 USD and we can help you with financial planning.
Visit School Website

Address: 122 W Dallas St, Broken Arrow, OK 74012
---
CNA Schools by City in Oklahoma
See all schools in Oklahoma >