Tulsa, with its dynamic economy, has a lot to offer to CNAs when it comes to career opportunities.
So if you aspire to have a healthcare career, now's your chance to enroll in a good CNA school.
We listed a few CNA schools where you can receive training and education below.
CNAs annual average salary in Oklahoma is $29,731 - ABOVE U.S. AVERAGE!
Tulsa Job Corps Center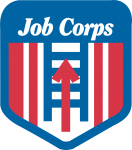 Tulsa Job Corps Center offers a CNA program to help individuals start a career in healthcare.
Training will consist of intensive lectures and clinical practices to ensure you acquire the needed CNA skills.
Upon completion, you can take on an entry-level CNA job and the certification exam.
Visit School Website

Address: 1133 N. Lewis Ave, Tulsa, OK 74110
Tulsa Tech - Peoria Campus

Tulsa Tech offers a CNA program for one full semester.
It aims to help you…
Develop the required patient care skills in various healthcare settings
Become an active member of the healthcare team
Training will consist of 149 class hours and 107 lab/clinical hours.
Visit School Website

Address: 3850 N. Peoria Tulsa, OK 74106
HealthPRO CNA Academy

HealthPRO CNA Academy offers a CNA program that prepares you for this healthcare career.
It aims to teach you the necessary knowledge and skills so you can succeed in this field.
Training will run for 10 days, which will consist of the following:
38 hours of lectures, 12 of which are set for Alzheimer's and dementia training
22 hours of skills lab training
16 hours of supervised clinical practice
16 hours of HHA training
Visit School Website

Address: 5049 South 79th East Avenue Tulsa, OK 74145
---
CNA Schools by City in Oklahoma
See all schools in Oklahoma >