Dynamic, beautiful, and located in one of the best areas of Oregon, Eugene is an excellent place to live.
The stability of the economic and business sector provides some of the best jobs in the area.
The educational system will give you a great variety of classes and programs that will train you for a great future.
CNAs annual average salary in Oregon is $31,561 - ABOVE U.S. AVERAGE!
Lane Community College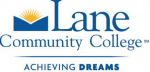 At Lane Community College we help everyone achieve their dreams and start a new future. We selected our programs based on the market and business trends in order to make sure that all our students leave our school fully prepared for amazing jobs. Most of our programs start every term and you have the option to apply for financial aid.
During the CNA training, you will be taken from scratch and trained in medical skills, patient care, work ethics, infection control, and many more to get you the needed knowledge for the state exam.
Visit School Website

Address: 4000 East 30th Ave., Eugene, Oregon 97405
Dare 2 Care Learning Center

Dare 2 Care Learning Center is the perfect place to start a new chapter in your life and to invest in your future. At this school, we really dare to embrace the best educational standards and the most modern curriculum. You will be pleasantly surprised by all our resources and the local campus that is full of amazing activities.
The CNA program costs 980 USD and it provides the best teachers and materials. You will be exam-ready in no time and you will have all the skills to take care of any of your future patients.
Visit School Website

Address: 1050 Willagillespie Rd., Suite #6 (upstairs), Eugene, OR 97401
EMT Associates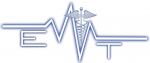 EMT Associates is a shining star in the world of medical training and it is renowned for its innovative and unique teaching technique. Besides the state curriculum, we also like focusing on the real-life tips and tricks that will really help you during your career. With us, you can be sure that you get the best quality for your money.
CNA training includes 80 hours of theoretical knowledge and 75 hours of real clinical experience. The tuition cost is not very high and it some cases you can also apply for financial assistance.
Visit School Website

Address: 1144 Gateway Loop, Springfield OR 97477
Avalon Healthcare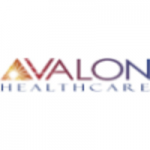 Avalon Healthcare is one of the largest and most developed healthcare educators and providers. Your educational experience here will stay with you for the rest of your career and it will prove to be one of the best choices in your life. Come and discover our amazing labs and friendly teachers in one of the best campuses in the state.
The CNA program takes just 182 hours to complete and it will give you needed theory and practice to get an entry-level job in this industry that needs more and more professionals each day.
Visit School Website

Address: 1735 Adkins St., Eugene, OR 97401
---
CNA Schools by City in Oregon
See all schools in Oregon >