Large, developed, and full of amazing opportunities, Portland is an amazing place to be.
The economy and business opportunities are great and you will find many interesting job options.
The education here is very high-quality and the schools have something to offer to anybody.
CNAs annual average salary in Oregon is $31,561 - ABOVE U.S. AVERAGE!
Portland Community College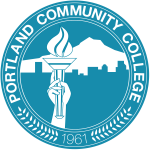 With a vast experience ad expertise, Portland Community College represents the pinnacle of educational excellence. The college provides one of the best educational portfolios in the whole state and all the teachers and educators are highly-trained. Our campus can accommodate many students and you will also find many fun and relaxing activities.
The CNA program is amazing and it can be finished in just a few weeks. The total cost for the tuition is 1500 USD and there are many payment plans and options available.
Visit School Website

Address: 1626 SE Water Ave., Portland, OR 97214
Caregiving Training Institute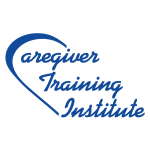 At Caregiving Training Institute you are really learning how to take care of any patient. Our main focus point is to provide real-life skills and knowledge that will help you throughout your career. All our teachers and trainers are active CNA experts and you will have many tips, secrets, and tricks to learn from them in your short period of study.
Our CNA program is made of 155 hours of training. Our classes are made of a maximum of 20 students at a time to guarantee careful and professional education and attention for everyone.
Visit School Website

Address: 13909 SE Stark St Portland, OR 97233
Prestige Care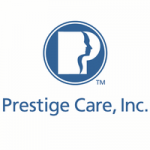 Prestige Care is an amazing place to start a new medical or nursing career. Our motto and belief are that every patient should receive premium and attentive care. Following this belief, all our programs and classes are focused on empathy and communication as well as the needed skills and theory for each job.
An excellent educational choice in our institution is CNA. The program can be finished in 5 or 7 weeks, depending of your schedule choice and it will fully prepare you for the state exam.
Visit School Website

Address: 5330 NE Prescott St. Portland, OR
Mt. Hood Community College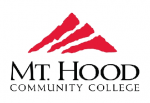 Come and discover your abilities and strong points at Mt. Hood Community College. We strongly believe that everyone deserves a chance to high-quality education and for that, we invested in the training of our teachers and in the best facilities and dorms in the whole state. In certain cases, financial aid and support can also be granted.
In the short 150 hours of CNA training, you will learn everything you need to know about this field. The tuition fee is 1595 USD and you can also apply upon graduation to CNA training II.
Visit School Website

Address: 26000 SE Stark Street, Gresham, Oregon 97030
Clackamas Community College

Clackamas Community College is an amazing place to start your education and future career. With cutting-edge technology and some of the most professional nurses and healthcare providers, we follow all the national and international standards of quality. With us, you will have one of the most realistic experiences.
Our CNA program is among the best in the vocational portfolio and it contains 150 contact hours. To apply to our program you must be at least 18 years old and to pass a medical checkup and criminal history check.
Visit School Website

Address: 19600 Molalla Avenue, Oregon City, Oregon 97045
---
CNA Schools by City in Oregon
See all schools in Oregon >