Developed and full of opportunities, Rapid City is an amazing city in South Dakota.
The economic development and business sector provide excellent opportunities and jobs.
The schools and programs here are great and you will quickly find the perfect program for you.
CNAs annual average salary in South Dakota is $26,687 - ABOVE U.S. AVERAGE!
Western Dakota Tech
Modern, full of fun activities and a staple of education quality, Western Dakota Tech is the perfect place to start a career in the technology or vocational field. In our school, you will find the best possible facilities and the best educators to take you through every necessary step to reach your goals and dreams.
In our CNA program, you will learn all the basic and special skills needed to take care of any patient. In just a few weeks you will be ready to take on your future.
Visit School Website

Address: 800 Mickelson Dr, Rapid City SD 57703
National American University

Modern, open-minded, and ready to upgrade your skills and career, the National American University is one of the most famous and respected names in the United States. Our teaching and training strategy is to provide a customized and modern educational experience to all our students in order to fully prepare them for a great career.
Our CNA program is excellent if you want to quickly start a new career. The program takes just 75 contact hours to complete and to apply you must be at least 17 years old.
Visit School Website

Address: 5301 U.S. 16, Rapid City, SD 57701
Comfort Keepers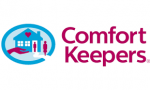 Comfort Keepers is one of the best places in South Dakota to spend your senior years. Our goal is to take care of the needs of everyone and to make you feel just like home. We can also teach whoever is interested in how to become a professional and respected nurse, carer under the supervision of our amazing team.
A very good program in our institution is the CNA, a very short and intensive choice. In a matter of just a few weeks, you will acquire all the skills and knowledge to apply to entry-level jobs.
Visit School Website

Address: 910 5th St., Ste 103, Rapid City, SD 57701
David M Dorsett Health Care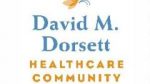 With a long history and excellent professional results, Davis M. Dorsett Health Care provides one of the most diverse selections of theoretical and vocational medical programs in the area. All our classes and labs have very modern facilities and you will have full access to all our facilities and mentoring from our teachers.
Our CNA program will quickly prepare you for an amazing career. In just a few weeks of training, you will get all the needed practical skills and theoretical knowledge to take care of any patient.
Visit School Website

Address: 1020 North 10th Street, Spearfish, SD 57783
---
CNA Schools by City in South Dakota
See all schools in South Dakota >