Sioux Falls is a quaint place where many senior citizens like to stay for retirement.
As a result, long-term care and retirement facilities need more CNAs to help provide nursing care.
If you want to be a CNA, then now's your chance to grab this career opportunity.
Kick-start your career by enrolling in a good CNA school in Sioux Falls, SD.
Below, we listed some schools that you might consider checking out.
CNAs annual average salary in South Dakota is $26,687 - ABOVE U.S. AVERAGE!
Southeast Technical Institute

Southeast Technical Institute's CNA program equips you with the skills to serve in healthcare.
Training will consist of 40 class hours, 35 lab hours, and 16 clinical experience hours.
It will center on the following:
Basic nursing and personal care skills
Meeting patient's emotional, mental, and physical needs
Visit School Website

Address: 2320 N Career Ave. Sioux Falls, SD 57107
Avantara Norton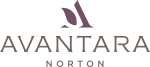 Avantara Norton offers paid CNA training to its prospective employees.
It aims to turn you into a highly-qualified CNA that can take care of residents with high standards of care.
Training will focus on the following:
Assisting with activities of daily living
Observing resident's changes in condition
Promoting a safe environment
Visit School Website

Address: 3600 South Norton Ave. Sioux Falls, SD 57105
---
CNA Schools by City in South Dakota
See all schools in South Dakota >