Large, bustling, and located in a gorgeous place, Sioux Falls is a great place to be.
The economy and business sector are great and they offer great jobs and opportunities.
The school district is excellent and you will easily find the perfect program for you.
CNAs annual average salary in South Dakota is $26,687 - ABOVE U.S. AVERAGE!
Interim HealthCare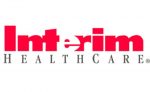 At Interim HealthCare we know how to put upgrade any career. Our programs and classes are very modern and adapted to the needs of hospitals and private offices. Our programs range from basic nursing, professional programs, and proficiency classes that will make your future career amazing.
The CNA program is one of our best and it features all the needed skills and knowledge for this profession. Upon graduation, you will be ready for any entry-level job.
Visit School Website

Address: 3626 South Southeastern Avenue, Sioux Falls, SD 57103
Good Samaritan Sioux Falls
With an amazing atmosphere and tranquil beauty, Good Samaritan Sioux Falls is an excellent place to start your studies. We have a very vast catalog of programs that will please all of you. We will help you select the best program for you, and our professional and warm staff will guide you from the beginning to the end of your studies.
The CNA program is excellent and it will quickly teach you how to take care of anyone and how to show empathy. The program is just a few short weeks long and it integrates everything you need.
Visit School Website

Address: 4800 W. 57th St., Sioux Falls, SD 57108
Southeast Technical Institute

With a long history and excellent expertise, Southeast Technical Institute provides one of the most diverse selections of theoretical and vocational programs in the whole state of South Dakota. All our classes and labs have very modern facilities and you will have full access to all our facilities and mentoring from our own carers.
The CNA program is one of the best in our selection. The skills and theory acquired here will help you learn how to properly care for any patient and how to get entry-level jobs.
Visit School Website

Address: 2320 N. Career Ave, Sioux Falls, SD 57107
Sanford Health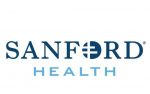 Sanford Health provides the most integrative and modern education in the region. For years we have been considered one of the best places to study and to start a career thanks to our modern curriculum, open-minded teaching board, and renovated labs, classes, and campus. With us, you will have the best quality for your money.
One of the best programs in our institution is CNA. In a short period of 75 hours of training, you will be fully prepared to care for any patient and to overcome any challenge.
Visit School Website

Address: 1901 S Holly Avenue, Sioux Falls, SD 57105
National American University

The National American is one of the best places to take your love for healthcare and medicine to the next level. We have one of the biggest educational institutions in the state and very long experience in providing medical education. With us, you will have the guarantee that you get the best possible education.
A very interesting and intensive choice in our school is the CNA. The program lasts for just 75 hours and it includes intensive lectures and high-quality practice to get you ready for any challenge.
Visit School Website

Address: 5801 S. Corporate Place, Sioux Falls, SD 57108
---
CNA Schools by City in South Dakota
See all schools in South Dakota >