A professional, providing patient care supervised by a registered nurse, is called CNA (Certified Nursing Assistant).
Such an assistant has numerous duties: from caring about patients' bodily needs to more specific medical tasks like measuring vital signs, reporting symptoms or installing medical equipment.
They mostly work in geriatric and nursing institutions and homes, but some work in hospitals as well.
Since he has to provide emotional support to a patient, compassion and patience are among the most important virtues of a CNA; he or she also has to have a strong work ethic and be flexible.
A CNA in Alabama can expect around $20,425 yearly; this can grow up to $29,556 with experience.
Some positions may offer paid vacations and retirement plans as an added bonus.
CNAs annual average salary in Alabama is $29,419 - ABOVE U.S. AVERAGE!
Jefferson College

The purpose of this certified course is to produce CNA professionals ready to immediately take direct care of patients in long term and acute care environments.
Once the course is finished, a candidate can be confident to possess knowledge and skill to pass the state certification exam.
20 hours of clinical practice are included in 110 hours of this program; they may be scheduled nightly, for weekdays or weekends.
Essential skills like observing vital signs and reporting changes, communication skills, caring about patient's rights and needs, taking care of dying patients can all be learned here.
For clinical practice, vaccination proof is often required.
Tuition is $899, but additional expenses may be expected, like books, CPR, insurance, exam fee, as well as immunization.
For students that satisfy the criteria, the Workforce Investment Act is available.
Visit School Website

Address: 2601 Carson Road, Birmingham, AL 35215
Health Care Connection, LLC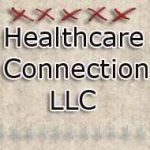 If you want to become a state-certified CNA, Health Care Connection is a good school to choose from.
Just check that you're at least 18 years old and have prepared a high school or a GED diploma transcript.
Also, you'll have to prove proficiency in English and provide Flu, hepatitis, and Rubella immunization and clean TB test proof.
A 100% clinical check score is mandatory for hours spent in clinical practice.
Classes occur on Tuesdays, Wednesdays, and Thursdays every week.
Tuition can be from $1050 to $300 and covers the state exam fee.
As a student, be prepared to pay for additional expenses, such as medical accessories and supplies, uniforms, and books.
A certificate and a BLS/CPR card will be a great reward for your effort; the institution will also help you find a job.
Visit School Website

Address: 22586 B McCalla, Alabama 35111
Lawson State

Two times per semester, a Lawson State CNA program is open for aspiring candidates.
Classes last five weeks, and happen on Mondays, Tuesdays, and Thursdays, from 4:00 pm to 10:00 pm.
Part of the course is done at the long-term patient care institution and covers 4 credit hours.
If you like these terms, be prepared to fill in the Health Form and meet strict immunization standards to be able to take part in this clinical practice.
Graduates who complete all the challenges of this course earn the opportunity to take the NACES.
When it comes to tuition, it's estimated to be around $599; but you'll have to pay for books and supplies yourself.
Visit School Website

Address: 1100 Ninth Avenue SW, Bessemer, AL 35022
---
CNA Schools by City in Alabama
See all schools in Alabama >