CNAs are the essential type of healthcare worker, able to provide services especially in long-term care and nursing facilities, providing full-time patient support (under supervision).
In the 2014 Occupational Outlook Handbook, this type of job will see above-average growth of as much as 19% until 2018.
This is to be expected, as the population constantly grows older; to manage their limited budgets, hospitals release older people as early as possible, delegating them nursing care institutions.
While demographically this isn't a positive trend, it has a positive impact on CNA job demand, both in length as in the short term.
CNAs annual average salary in Alabama is $29,419 - ABOVE U.S. AVERAGE!
Easter Seals Central Alabama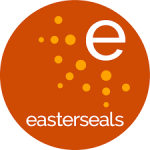 5 weeks of your time is enough to finish the CNA program at Easter Seals Central Alabama!
This will ask for both classroom hours and clinical practice.
You will have an opportunity to learn to care about the physical and emotional needs of the patients.
You will learn how to take vital signs, stop infections, provide nutritional knowledge, develop communication skills, and follow standard and emergency procedures.
Day classes will take 5 weeks as mentioned (8 am – 4:30 pm).
Evening classes, though, will take 8 weeks (4:30 pm – 9 pm).
You'll have to reserve $1499 of your dollars for tuition (which also covers books, uniforms, various accessories, state exam fees, and cost of TB and criminal background checks required for admission).
Once you graduate, you're immediately ready to take the state CNA competency test!
You'll be delighted to hear that more than 93% of graduates receive employment offers even before finishing the course.
Visit School Website

Address: 2125 E. South Boulevard, Montgomery, AL 36116
Montgomery Job Corps Center

Taking 8 – 12 months to graduate, this curriculum teaches both theory and practical CNA skills.
These skills range from communication abilities to following procedures, observing patients' rights, as well as caring about their bodily needs, and providing emotional support.
Anyone who possesses basic math and English language skills, who can complete written and performance tests and satisfy the state regulatory requirements, can apply to this program.
Anyone who completes this program is able to then take the state CNA certification exam.
It will be useful to know that Job Corps is providing practical training and internship, meals, housing, basic medical coverage and even earning opportunities for its students.
Visit School Website

Address: 1145 Air Base Boulevard, Montgomery, AL 36108
The American Red Cross of Central Alabama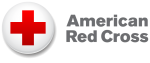 Here, residents of Montgomery have a perfect chance to apply for a CNA program.
Training is usually done during the day, with evening programs as an exception (depending on interest).
It includes class, lab, and clinical practice training – seeking to best prepare students to work in long-term care facilities and nursing homes.
It prepares students to measure vital signs and helps cope with medical conditions, to communicate with patients, to understand medical terminology, and even provide patients with daily living assistance.
Along with making students ready for employment, it also teaches professional skills that are essential even if not of immediate practical use.
There is also a career enrichment class that will teach students how to find a job, write a resume, and succeed at job interviews; direct job-seeking assistance is also provided.
Tuition is $525.
Visit School Website

Address: 5015 Woods Crossing, AL 36116
Reid State Technical College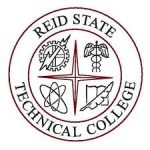 This program can proudly claim even to exceed the federal and state requirements.
It puts special emphasis on long-term care work, teaching students communication techniques, recognizing patients' needs, measuring and reporting symptoms, performing nursing tasks, caring about patient privacy and rights, control infections, and follow ethical care rules
To apply, an application form must be filled out and submitted; along with a high-school or GED diploma.
Also needed: clean TB test, criminal background, drug screen and immunization proof, liability, and secure written verification of physical and mental competency (from a verified doctor).
Writing score of 32, reading score or 62 and numerical skill score of 25 are minimum requirements here.
Program costs $2,670, which, fortunately, includes not only tuition but also insurance, various fees, physical and graduation fees.
After its completion, graduates are ready to take the state exam.
Visit School Website

Address: 100 Hwy 83, Evergreen, AL 36401
---
CNA Schools by City in Alabama
See all schools in Alabama >