CNAs are crucial contributors to the health of the population, with more than 1.5 million CNAs across the US.
Working in hospitals, nursing homes, and long term care centers, it's no wonder that the demand for this job is accelerating, with more than 20% growth expected by 2020 (310,000 more workers).
All that makes this the ideal time to become a CNA; short education promises skills and knowledge, and a stable job opportunity.
As indispensable medical care personnel, they also have wide career advancement opportunities (to a practical or registered nurse, eventually).
CNAs annual average salary in Alabama is $29,419 - ABOVE U.S. AVERAGE!
J.F. Drake State Community and Technical College

This college is as good a place as any to begin your preparation for a future CNA career.
If you wish to care about the elderly, sick, injured and8or disabled, this course meets all the OBRA training requirements.
Here, classroom education is combined with lab and real clinical practice to focus on the development of most needed skills for direct long-term care.
Classes meet for two weeks, Mo – Fri, from 8 am to 5 pm.
Clinical practice starts as soon as the second week, at 6:45 am.
The application package must include a filled application form, a clean TB test, CPR certification, a driver's license, and social security card, and a tuition payment receipt.
Tuition is at $743 and includes BLS course certification, but students must buy books and supplies themselves, as well as uniforms.
Once they complete the course, students can take the state exams.
Visit School Website

Address: 3421 Meridian Street North Huntsville, AL 35811
American Red Cross

As one of the top US NAT training providers, this school focuses on teaching students crucial skills for future CNA work under professional nurses.
This program goes above and beyond the state's requirements, with its lecture DVDs, roleplaying and procedural skills.
Lectures and lab practice in labs equipped by most recent equipment and modern hospital beds.
Class size is small, to encourage individual student development.
Everything is here: licensed instructors and easily reachable training locations, flexible schedules, and course durations (4 – 6 weeks).
The program focuses on CPR/AED, measuring vital signs, infection mitigation, patient exercises, communication, safety, and caregiving skills.
Applicants need to attend the orientation session and pass the TABE test (or provide high school or GED diploma).
Visit School Website

Address: 1101 Washington Street NW, Huntsville, AL 35801
Northeast Alabama Community College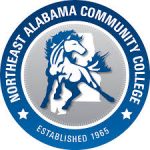 For aspiring providers of direct care in long-term and acute care environments, there is hardly a better education opportunity than NACC.
During 12 weeks, students will be learning in class (60 hours) through practical clinical work (20 hours).
The classes are on Monday and Wednesday from 5 to 9 pm.
This clinical practice will be scheduled after the first 20 classroom hours.
It's being done at Highlands Nursing Homes and Crown Health and Rehabilitation centers.
Anyone who wishes to apply must be 16 or older and have a clean TB skin test result before clinical practice.
The tuition is $562.50, while books cost $152, insurance $20, uniform $60 and $90 needs to be paid for the state exam.
The course also qualifies students for WIA.
Visit School Website

Address: P. O. Box 159, Rainsville, Alabama 35986
Northwest-Shoals Community College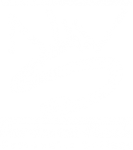 Classwork is intertwined with lab and clinical practice here, with a goal to introduce students to the world of health care.
This state-approved, 80-hour program opens the door to certification by taking the state competency exam.
Medical lexicon, anatomy, infection management, measuring vital signs, communication, and caring about patient rights, mental health basics, caring about dying… these are just some of the topics taught here.
No high-school diploma is needed; however, physical capacity and AHA for Health Provider CPR certificate are required to apply.
Clean TB tests and drug screen, as well as criminal background checks, are required too.
Both written and skill competency exam must be taken no later than 24 months since graduation.
Tuition of $544 will cover the program, while $81,75 must be paid for books, $20 for insurance, $53 for a criminal background check, $5 for ID badge, $100 for the exam, plus TB test and drug screen costs.
Visit School Website

Address: 800 George Wallace Blvd., Muscle Shoals, AL 35661
NHC HealthCare – Moulton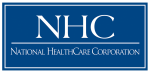 The purpose of this course is to produce CNAs ready for employment in hospitals and care centers.
Compassion and a positive attitude are especially emphasized during the course, with competency and quality not neglected either.
This program includes 40 hours of lectures and 80 hours of clinical practice.
Classes run for 3 weeks every month, and meet at 7 am – 3 pm.
Basic English language literacy, clean criminal background, TB and drug test results, passed admission and physical exams are required to apply.
There is no fee since the expected occupation will be at NHC facilities.
However, students are expected to buy the required uniform themselves.
Visit School Website

Address: 300 Hospital Street, Moulton, AL 35650
---
CNA Schools by City in Alabama
See all schools in Alabama >