For those with a desire to help cure people and assist those with difficulties, CNA may be one of the best career options available.
Supervised by a registered nurse, a CNA will be expected to perform all the necessary patient care tasks in long-term care facilities and other care centers.
A CNA education program usually takes 120 hours and covers both theory and practice, as a first step towards certification.
The certification exam is regulated by the Arizona State Board of Nursing, and this occupation is prognosed to be in continually high demand towards 2020 and beyond.
CNAs annual average salary in Arizona is $31,223 - ABOVE U.S. AVERAGE!
Glendale Community College

The Glendale CNA program, worth 6 credits, is there to train future CNAs through class education, lab, and supervised practical training.
A candidate has to be a GCC student.
Such a candidate is first obliged to attend the information seminar; those who also submit a clean drug test and immunization proof, along with DPS clearance card, valid CPR/BLS, and Health Declaration, can expect to be admitted.
Those who finish the course can take the state test.
It can be expected to pay $1,136 of tuition which sounds high but includes books, supplies, background checks, uniforms, fingerprint cards, physical exams, and immunization fees.
Visit School Website

Address: 6000 West Olive Avenue, Glendale Arizona 85302
Academic Training AZ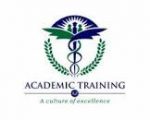 In this state-approved training program, an experienced instructor pays attention to each individual student.
To this end, class size is limited here, and facilities are very well equipped (computerized lab and well-supplied lab).
The schedule is only set on weekends (Sat-Sun), from 8 am to 6:30 pm.
If you want to apply, you must be legally able to work in the USA, an ID or license, DPS fingerprint, CPR/BLS, First Aid, clean TB test, and a social security card.
You also have to be literate in English and obtain your parents' consent.
Visit School Website

Address: 8751 N. 51st Ave. Suite 105 Glendale, AZ. 85302
PTI Health College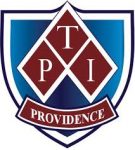 This College will help students gain the necessary skills and education to be successful CNAs.
Education is board, but the requirements of the state exams are especially in focus here.
In 80 hours spent in class, students will learn how to measure intake and output, measure vital signs, assist the disabled, preventive care techniques, and how to work under supervision.
During 40 hours in supervised clinical practice, students will work towards gaining real-world skills
Those who apply must be at least 16; they also have to provide CPR, pass the qualification exam, and prove clean TB test and background check results.
The tuition – $980 – fortunately covers the workbook and various medical accessories; however, students have to pay for the textbook and gait belt themselves.
Visit School Website

Address: 9189 N59TH Ave, Glendale, AZ 85302
Medstar Academy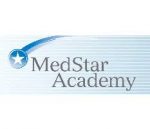 Here, 80 hours are spent in class and lab, and another 40 in supervised clinical practice.
This accelerated program is scheduled in the daytime or in the evenings. (Mon, Wed and Fri, 8 am -1 pm or 5:30 pm – 10:30 pm).
In the end, students get the completion certificate and are ready for state exams (experience proves high pass rates of previous generations).
Those who wish to be just Licensed Nurse Aides, need no further training!
Some of the perks of this program are very modern equipment and the small size of the class.
Applicants (at least 17 years old) should prepare citizenship proof, pass a qualification exam, and prove clean criminal and drug backgrounds, along with a clean TB test, a physician's license, and social security card.
Clinical experience has other conditions too: clean DPS fingerprint, BLS/CPR cert, and no debts.
Tuition of $1080 also pays for uniform, cuff, stethoscope, and gait belt.
An additional $200 are needed for textbooks, DPS fingerprint, and CPR/First Aid.
Visit School Website

Address: 14100 N 83rd Ave #230, Peoria, AZ 85381
Valley Vocational Academy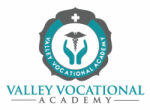 Students come to this institution to apply for an entry-level healthcare career (CNA).
By offering both theoretical and practical education, this curriculum teaches all essential skills (nursing, care of cognitively deficient and demented, restorative skills, motion exercises, positioning patients, hygiene and how to care for dying patients)
Additionally, students will learn about patient rights, feeding, bathing, grooming, and dressing methodologies, along with social service requirements.
Schedules are flexible, available at day (Mo – Fri, 8 am – 3 pm, 4 weeks), evening (Tue – Thu, 5 am – 10:30 pm, 9 weeks) and weekend (Sat-Sun, 7 am – 5 pm, 7 weeks).
To apply be at least 16 and bring citizenship proof, clean background and TB tests, and medical clearance; you also must pass the qualification exam and bring vaccination proof.
The end goal of all this is preparation for the state exams (organized by the school's Headmaster).
The tuition of $975 covers books, utilities, uniforms, and TB tests.
However, expect to pay for CPR, pants, watch with a second hand, x-ray and drug test, medical exam and state exam fee yourself.
Visit School Website

Address: 1845 E. Broadway Road Suite 114, Tempe, AZ 85282
---
CNA Schools by City in Arizona
See all schools in Arizona >