High demand boosts education of quality cadre: as healthcare institutions need more cadre, educators are encouraged to increase the effort.
A CNA job is a very good entry into healthcare industry, particularly for those willing to help and care for others.
However, in hope to eventually gain license and become a registered CNA, a person needs to complete training and pass the state exam regulated by the Arizona Board of Nursing.
CNAs annual average salary in Arizona is $31,223 - ABOVE U.S. AVERAGE!
Pima Community College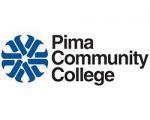 As a thorough (theoretical and practical) course approved by the state of Arizona, it promises to give students enough skills and knowledge to pass the state exam and eventually become employed as CNAs in long-term care settings, nursing homes, and other facilities.
120 hours of class, lab, and clinical practice will teach you everything you need to know to provide care; it's done at PCC Center for Training and Development.
A student can choose among the day, evening, and weekend schedules, but full attendance is expected.
However, no credit is earned by completing the program itself.
Visit School Website

Address: 4905 E. Broadway Blvd., Tucson, AZ 85709
Caregiver Training Institute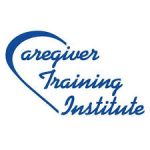 To make students ready for certification and work, this AZBN and NCIA approved course's length is whopping 212 hours, far above the prescribed minimum.
As usual, all three components are present: classwork, lab education, and clinical practice.
If you choose daily classes, it will last for 6 weeks; evening and nighttime schedules take 10 weeks.
To quality, you must be 17 or older, provide an ID, a high-school diploma, have transport options, finish CPR training and provide immunization papers, as well as pass TB test, drug test, and background clearance check.
Expect to pay $2,850 in tuition (covers state exam and books), but reserve another $400 for supplies.
Visit School Website

Address: 1940-Silverlake Road, Tucson, AZ 85713
Brookline College

If you want a firm foundation for a CNA job as an entry-level healthcare practitioner, this 145-hour program is as good of an option as any – it even exceeds the state minimum length.
Professional teaching staff will enable you to gain not only the required knowledge and skills but also to learn to become compassionate and caring towards patients.
In the first 4 weeks, you'll learn about your role and responsibilities, about patients' rights, about nursing tasks, communication, anatomy, vital signs, medical language, and how to care about dying ones.
The final week is dedicated to clinical practice in a real nursing institution; after that, successful graduates take the state exam.
Visit School Website

Address: 5441 E. 22nd Street, Suite 125, Tucson, AZ 85711-5444
Fred G. Acosta Job Corps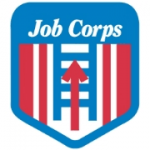 For ambitious people aged 16-24, this program is ideal, for it is flexible and self-paced.
Giving students the means and skills to support themselves, it consists of in-class education and clinical practice work (in clinical rotation).
The Job Corps will pay for the training and certification (mainly room, meals, transport, books, supplies, uniform, and state exam fees).
Of course, the main goal is to pass the state exam and become a real CNA.
The course is open even to those without a high-school diploma, but they need to pass TABE with a good score.
The time needed for graduation is 3 – 6 months on average, but in extreme cases can take up to 2 years.
Visit School Website

Address: 901 South Campbell Avenue Tucson, AZ 85719
---
CNA Schools by City in Arizona
See all schools in Arizona >