CNAs are an indispensable staff in all kinds of healthcare facilities – ranging from hospitals to nursing homes and other facilities.
Not everyone can be a CNA, though – it's a whole career, and it requires specialized training.
This kind of training usually encompasses class and practical education and lasts at least 120 hours (as mandated by the Arizona State Board of Nursing).
After training, a state qualification exam is next, in order to register as a new CNA.
This test is done by D&S Diversified Technologies in Arizona and has two parts.
CNAs annual average salary in Arizona is $31,223 - ABOVE U.S. AVERAGE!
Arizona Medical Training Institute

Statistics don't lie: this school's graduates top the lists of CNA pass rates statistics year after year.
They averagely score 97% and 91% respectively in the written and practical part of the exam,
The 80 of 120 hours of this 3-week exhaustive course are spent in class, with the rest done in clinical rotation.
A student can look forward to learning how to give basic nursing care about physiology, resident and general personal care, nutrition, rehabilitation, and restoration.
The choice between day, evening, and weekend schedules prove its flexibility, and students are usually ready to take the state exam after just one week after graduation.
The cost of tuition is $1,120, which is not as much as it seems, knowing that it covers books, accessories and supplies, uniforms, and various testing fees).
The state exam asks for $113.
Visit School Website

Address: 1530 North Country Club Drive #11 Mesa, AZ 85201
East Valley Medical College
The goal of this College's qualified teachers is to prepare students for the state exams.
This 120-hour program (class, lab, and clinical practice) teaches both skill and compassion.
The most modern tech is utilized, so the teaching process is aided by computers, demonstrations, video examples, and interactive conversations.
A person wishing to apply has to prove US citizenship (or residency) and provide a clean TB test; a doctor's working clearance and clean background check is also required.
Tuition comes at $1,090 (+$113 for state exam), but the school helps students find favorable grants and scholarship opportunities.
Visit School Website

Address: 1220 S Alma School Rd, Ste 208, Mesa, AZ 85210
EVIT Career & College Prep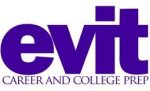 Here, an aspiring CNA can gain enough knowledge to pass the state exam in only 9-10 weeks!
This course's 148 hours are well above average, with class and lab parts accounting for 100 hours, and clinical practice for the rest.
In class and lab, students are taught medical law and ethics (including patient rights), compassionate care, medical terms, anatomy, communication; they also learn about a wide range of mental disorders.
In the clinic, they participate in a clinical rotation in a long term care facility for 6 weeks.
To apply, one has to fill in a form and bring an ID card, high-school or GED diploma, DPS clearance, CPR and immunization card, as well as a clean TB skin test.
All this costs $1,385 (which includes tuition, supplies, and textbook).
Visit School Website

Address: 1601 West Main Street, Mesa, AZ 85201
Mesa Community College

During one semester, a CNA student here will gain all necessary skills and knowledge in class, lab, and clinical practice.
The purpose of this 6-credit program is preparation for the state exams and future work (with further education path open to those more ambitious).
In class, a registered nurse teaches students 4-5 hours in one day of the week.
Lab asks for at least 8 hours 2 days per week.
Immunization and background checks are obligatory for applicants; they also need to prove minimum education.
The tuition isn't too high ($654) for those who live in Arizona, but it doesn't pay for the state exam or background clearance test; book and supply costs are also relegated to students.
Visit School Website

Address: 1833 West Southern, Mesa, AZ 85202
Pima Medical Institute

This Institute promises to make a certified CNA out of an aspiring student in just 6 weeks!
The value of the course is 4.5 credits, encompassing 52.5 hours in class, 37.5 hours lab, and 40 hours in clinical practice.
A wide range of subjects is covered – including CNA roles and responsibilities, nutrition, law, rights and ethics, patient transportation, as well as safety skills and emergency procedures.
Those who finish this are eligible for the state qualification exam.
A tuition of $1.520 sounds high but covers everything that a student needs, including books, uniforms, supplies, and various fees.
As a special favor to its students, the Institute also offers financial aid for those who meet the conditions.
Visit School Website

Address: 957 S. Dobson Road., Mesa, AZ 85202, 2160 S. Power Road, Mesa, AZ 85209
---
CNA Schools by City in Arizona
See all schools in Arizona >