Those who wish to become CNAs in Phoenix must first select and select one of many courses that are overseen and approved by the Arizona Board of Nursing.
After completion of the training, they can challenge the state exam.
Every such course must provide at least 75 hours (in class, in a lab, and in clinic).
However, the state exam, necessary to obtain a license, is administered by D&S Diversified Technologies.
CNAs annual average salary in Arizona is $31,223 - ABOVE U.S. AVERAGE!
Gateway Community College

Excellence at providing care in hospitals and nursing homes is promised to CNA candidates at Gateway Community College.
The program carefully balances between classroom and lab education, trying to cover all important topics.
They range from learning about the CNA role, medical terminology, patients' rights, communication and law, and ethics, to infection management, safety, and emergency rules, nutrition, and hydration of patients, as well as hospice care.
When graduated, students are fully prepared to challenge both parts of the state test; if successfully passed, the license is approved by the Arizona State Board of Nursing.
A candidate must have a high-school or GED diploma, attend an information seminar, have a valid CPR card, provide fingerprint clearance card, pass drug screening and complete the health provider signature form, signed by a licensed healthcare provider.
The costs are $1,196 for residents (+ additional costs for books, fees, and materials); unfortunately, no financial aid is offered.
Visit School Website

Address: 555 N. 18th Street, Phoenix AZ 85006
Metro Tech High School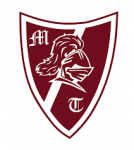 Attendants of this school have an opportunity to start CNA training when junior, and already finish it by their senior year.
The program teaches about measuring vital signs, giving personal care, first aid and CPR, communication and observation skills, infection management, and also law and patients' rights.
Part of the program is also focused on gaining practical clinical experience, and it's possible to transfer its credits to a community college nursing program.
Graduates can take the state exam.
There are prerequisite courses for applicants (English 1, 2, 3, Biology 1, Algebra 1 with a GPA of at least 2.75).
They also need to be approved by the instructor, finish initial screening, complete Career, and Technical exploration and pass Health Careers 1-2, Nursing Assistant to be admitted to Nursing Assistant 3-4.
The fee is $50.
Visit School Website

Address: 1900 West Thomas Road, Phoenix, AZ 85015
Paradise Valley Community College

In-class and lab work is combined with the clinical practice here to prepare students to pass the state certification exam and become qualified for employment in long-term, acute care or home health care sectors.
Graduates gain a special certification from the College, and can then apply for the state exam
As the program is regulated by the state and federal government, full attendance is expected.
To be admitted, you must participate in info session, submit an application paper, clean drug, and criminal background checks and immunization proof, and have valid CPR card.
The course's costs are $1,344.50, and for this, you also get books, various test fees, uniforms, and necessary supplies.
Visit School Website

Address: 18401 N. 32nd Street, Phoenix, AZ 85032
Star Canyon School of Nursing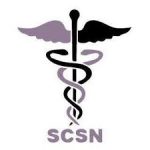 The main purpose of this program is to give students enough skill and knowledge to successfully provide patient care in the future with special care to ethics.
Under qualified teaching staff, students will be taught in class and in clinical practice.
They'll have a chance to learn nursing skills, anatomy, about their roles and responsibilities, about measuring vital signs, managing infections, transferring patients, and interacting with them.
Classes run 3-5 weeks, with full- time day classes (Mo-Thu, 9 am – 1 pm) and part-time evening classes (Mo – Thu, 5 pm – 9 pm) as options.
To have a chance of admission, prepare your high-school or GED diploma, prove your physical fitness and communication abilities.
You'll also have to prove clean criminal background, bring immunization proof, and bring an ID od driving license, plus a current CPR or First Aid certificate.
Successful graduates can then take the state tests.
The costs of tuition are $1,250, and the costs of lab and books are included in it, with flexible payment options.
Visit School Website

Address: 8900 N. Central Ave Ste. 104A-B & 107, Phoenix, AZ 85020
Medstar Academy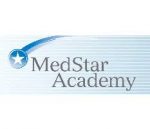 Passing the state exam and becoming a certified CNA is the purpose of this program.
The data on previous years tells us about great pass percentages; this is no wonder since the program boasts a well-paced program lasting 6 weeks and a small class size.
80 hours will be spent in class and lab, and 40 hours in clinical practice.
The students will learn medical terminology and anatomy, providing nursing, perineal care, as well as observation and reporting.
They also learn communication skills and how to care about patient safety and patients' rights, laws, and ethics.
Classes meet Mon – Fri (6 am – 2:30 pm) for both full and part-time attendants; an evening schedule is an option.
To enter, you need to be 18, pass an assessment test, provide social security and driver's license or ID card, have clean TB and criminal background checks, bring medical clearance, be clean of drugs, have BLS/First aid certificate and finish DPS fingerprint application.
Tuition of $1,256 and doesn't cover books and various application tests; it neither covers the state exam.
However, the payment plan is flexible with opportunities for every student.
Visit School Website

Address: 14100 N 83rd Ave #230, Peoria, AZ 85381
Arizona Medical Training Institute

As a fast-paced, multiple schedule program, this course focuses on in-class work and e-learning, as well as practical clinical work.
It asks for 86 in-class and 40 practical care hours, providing a wide range of topics: physiology, basic nursing, infection management, terminology, communication; it also teaches how to find a job.
A minimum grade of 80% is required for both components, but after graduation, a path to state exam is open.
There are many schedule options: day (Mo – Fri, 7 am – 4 pm, 2 weeks), evening (Mo – Thu, 5 pm – 10 pm, 4 weeks), and weekend (Sat-Sun, 7 am – 5 pm, 7 weeks).
To apply, fill in an application form and be ready for the admission exam.
Also, prepare clean criminal background proof, completed and signed AMTI form, proof of citizenship or residency, immunization proof, clean TB test, CPR certification, and fill in the "Voluntary Assumption of Risk – Release of Liability" paper.
The tuition comes at $1,355 and also covers books, utilities, and supplies, coming with a flexible payment plan.
Visit School Website

Address: 1530 N Country Club Dr #11, Mesa, AZ 85201
Valley Vocational Academy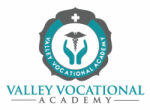 By completing this state-approved program, a student gains a chance to take the state exam.
Learning in class, in the lab, and during prescribed clinical work, he or she will learn how to communicate, to follow emergency and safety rules, to promote independence, about basic nursing skills, personal care, mental health, and social service requirements, caring about mentally disabled, giving restorative and caring about dying patients.
Classes are attended by day, evening, or weekend.
Day class: Mo – Fri, 7 am – 4 pm, 4 weeks.
Evening class: Mo – Fri, 5 pm – 10 pm, 6 weeks.
Weekend class: Sat-Sun, 7 am – 5 pm, 7 weeks.
To quality, be at least 18, and bring citizenship or residency proof; pass assessment test (English and math), submit a clean background and TB test, and medical clearance.
You'll need to get flu vaccination on-site.
For tuition needs, reserve $1,355; this will also pay for books, uniforms, utilities, supplies, and test fees.
Some costs are not covered, for example, additional uniforms or some utilities like watch with a second hand, x-ray, or state exam fees.
Visit School Website

Address: 1845 E. Broadway Road Suite 114, Tempe, Arizona 85282
Academic Training AZ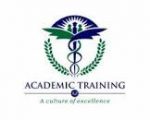 Here, a weekend CNA training is available with a goal to pass the state exam.
80 of 120 hours are dedicated to classwork, and 40 hours to clinical practice.
Be prepared to learn about the role of CNA, how to communicate and relate to patients, about medical terms, anatomy, transferring patients, controlling infections, observing and making reports, giving personal care and provide mental health support.
You must score at least 80% on the final exam to call yourself a graduate.
Classes are happening on Saturday and Sunday (8 am – 6:30 pm for 6 weeks).
To be accepted, you must be a US citizen or resident, provide a social security card and driver's license (or ID), and parental consent if under 18.
You'll also have to provide a Fingerprint Clearance Card, and prove basic English language competency, submit a valid CPR/BLS and First Aid certificate, a clean TB test, and finally, pass the qualification exam.
The tuition of $1,125, unfortunately, doesn't cover books or exam fees.
Visit School Website

Address: 8751 N. 51st Ave. Ste 102 Glendale, AZ 85302
Accord Institute

At this Institute, qualifying individuals can gain valuable knowledge for an entry-level medical career – CNA career – and all that in only 6 weeks, if they work hard.
During the lectures, they will learn about their role as CNAs, about bodily systems, infections, safety, and emergency measures, providing personal care, managing infections, responding to emergencies and providing safety, respecting patients' rights, etc.
In the lab, all this theory will be applied (in controlled circumstances).
Finally, there will be 40 hours of practical clinical work (supervised and performed together with other students).
Those who graduate can then take the state's exam, and be licensed if they pass.
Applicants need to be 16 and pass the entrance test and background check; they must be competent in English, bring CPR certificate, and be TB negative.
No payment help is offered, but the payment plan is at least flexible.
Visit School Website

Address: 3816 N 27th Ave. Phoenix, AZ 85017
EVIT Adult Education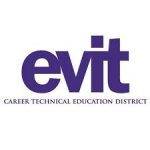 As many as 170 hours of both theory and practice are mandated here, with a goal to prepare students to score well on the state exam after graduating.
They will gain basic nursing knowledge, interpersonal skill, ability to care for patients, knowledge of the body, vital signs, patient safety, motion exercises, observation, and even infection management.
A great emphasis is given to direct patient care – both in the lab and in clinical practice work.
To enroll you need a high-school or GED diploma and immunization proof, a valid CPR card, as well as social security and driver license or state ID card; you also have to pass a drug test.
Expect to pay $1,085 for tuition, which covers all supplies and fees; for just $550 you get books, supplies, utilities, and state exam fees covered.
Visit School Website

Address: 1601 W Main St, Mesa, AZ 85201
Glendale Community College

For students to gain essential CNA skills and knowledge, here students will learn to communicate with patients and promote their health and security; they also learn to respect their rights, to care about their nutrition, hydration, to solve problems, to care about those with special needs, to observe and report and to control infections.
These skills are learned in class and lab, and then sharpened and tested in real clinical environment work.
A Certificate of Completion is awarded to every graduate.
Candidates need to secure admission to GCC and attend an information lecture and an interview with the Coordinator.
They also need to score at least "C" in RDG 100 or higher (alternatively, They can submit sufficient Accuplacer or HESI A2 results).
Further, to meet health and safety criteria, they need immunization proof, clean background check and drug test results, and CPR certificate.
$1,690 will cover tuition cost and course fees, fingerprint cards, background, and drug check and test, utilities, supplies, books, and uniforms.
Visit School Website

Address: 5727 West Happy Valley Road, Phoenix Arizona 85310
---
CNA Schools by City in Arizona
See all schools in Arizona >