Overland Park is a tranquil and beautiful area to live and work in Kansas.
The city has seen a great economic rise and it provides excellent opportunities and jobs.
The schools are great and you will have access to amazing CNA classes.
CNAs annual average salary in Kansas is $30,016 - ABOVE U.S. AVERAGE!
Johnson County Community College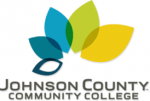 Johnson County Community College is one of the best-rated educational institutions in the country. It has many campuses all over the state and they all follow the national standards of education and quality. The classes will open your mind and give you the needed skills and expertise to thrive in any job.
The CNA class will open amazing career opportunities. It is provided by the best educators and experts in this field that will give you all the needed skills to take on any challenge.
Visit School Website

Address: 12345 College Blvd, Overland Park, KS 66210-1299
Kansas College of Nursing

Ready for a career in nursing? We at Kansas College of Nursing trained the best medical professionals in the area and we are very proud of all our students. The program is very flexible and you have the option to finish your studies during day classes or night classes, depending on your own schedule.
The CNA class is awesome for your future career and it totals 96 hours of study that include theory, treatment techniques, patient care, and practice in medical institutions.
Visit School Website

Address: 7721 Quivira Rd., Lenexa KS 66216
Mid America Nursing & Allied Health Institute

Mid America Nursing & Allied Health Institute provides the fastest and the best teaching approach for future medical professionals. The school has very modern and updated facilities that will make your studies fun and valuable. The requirements and admission process is very friendly and you will be aided at every step.
The CNA course is very fast and easy to complete, totaling 4-6 weeks of training. In this short time, you will get all the needed preparation for your accreditation exam and future job.
Visit School Website

Address: 10000 W. 75th Street, King's Cove Office Park, Merriam Kansas 66204
---
CNA Schools by City in Kansas
See all schools in Kansas >