With a tranquil and relaxed atmosphere, Wichita is an excellent choice for studying and starting a new career.
The economy is very stable and thanks to that you will find many job offers.
The educational system is great and it provides many classes and programs that are suitable for anyone.
CNAs annual average salary in Kansas is $30,016 - ABOVE U.S. AVERAGE!
Allied Health Career Training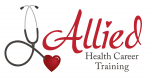 Allied Health Care Training believes in high-quality education and efficient training. We provide medical and care classes tailored to answer the needs of both patients and medical professionals. All our classes are small, therefore providing everyone the chance and opportunity to have efficient training and education.
Our CNA class is rated as one of the best in the city and it takes just 13 days. To prove that we have a correct and professional educational approach, all the students that don't pass the state exam are completely refunded.
Visit School Website

Address: West River Plaza 2622 W. Central, Suite B102 Wichita, KS 67203
Bethel House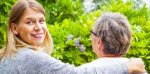 With more than 12 years of experience, Bethel House is renowned as one of the best care houses in the state. Besides the professional and empathic care, we also provide many medical and care classes that follow the same standards of quality. You will get the chance to practice your skills and knowledge alongside experienced carers in our facilities.
The CNA class is designed for busy adults that want to upgrade their careers. You can complete the program in 14 days in day class or in 7 weeks by attending the program just during the weekends.
Visit School Website

Address: 3825 E. Harry Wichita, KS 67218
Wichita Area Technical College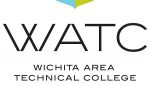 Wichita Area Technical College stands proud as an amazing choice for adults and young high-school graduates that want a new career. All our programs are tailored and customer for the needs of each student. Our tuition fees are low and affordable and they usually include all the materials and resources needed for your program.
The CNA program is great for a dynamic future career. You can choose to complete this complex program in 5 weeks in day class or in 3 months in the evening class, depending on your schedule.
Visit School Website

Address: 4004 N. Webb Road Wichita, KS 67226
Butler Community College

Butler Community College trained many of the current hands-on professionals in Kansas and many other states. We dedicate all our time, efforts, and resources to give you the best possible education. Our teachers deliver short and efficient classes while the practice is done either in our institution or in partner companies and institutions.
One of the shortest medical care programs here is CNA, taking just 104 clock hours to complete. The program constantly simulates the state certification exam tasks to prepare you for a successful future.
Visit School Website

Address: 901 S Haverhill Rd, El Dorado, KS 67042
Cowley College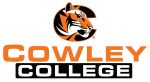 Cowley College gathers some of the best vocational and theoretical programs in the whole state, giving you the chance to study in an excellent environment. Our programs were designed with professional educators and mentors that contributed to the high job success rate and later efficiency of all our candidates.
If you want a hands-on medical profession, the CNA class is perfect for you. The practice will be done in community long-term care institutions, giving you the experience for entry-level jobs in any hospital or community center.
Visit School Website

Address: 125 S. 2nd St, PO Box 1147, Arkansas City, KS 67005
We Care Online, LLC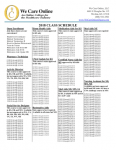 We Care Online is the perfect educational institution for busy adults that want to discover the next level of their career. Besides the fact that you have the option to take most of the classes online, the practical part of all our programs is done in modern and professional facilities that have the potential of being future employers.
The CNA program is very short, taking just 90 hours to complete. One of the main admission criteria is that you have to be able to lift 50 lbs without assistance given that long-term care patients many require that.
Visit School Website

Address: 4601 E Douglas Ste 112, Wichita, KS 67218
---
CNA Schools by City in Kansas
See all schools in Kansas >