With a tranquil and relaxed atmosphere, Wichita is an excellent choice for starting a new career.
Plus, the city has a stable economy, and thanks to that, you will find many job offers.
So, as an aspiring CNA, you can start your journey in healthcare here by going to these schools in Wichita.
CNAs annual average salary in Kansas is $30,016 - ABOVE U.S. AVERAGE!
Allied Health Career Training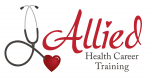 Allied Health Care Training instills a patient-centered care focus in their students.
Their CNA program will train you in the basic nursing skills, such as:
Vital signs
Assisted daily living activities
Your training will consist of the following:
45 hours of lectures
20 hours of skills lab training
25 hours of supervised clinical practice
Visit School Website

Address: 1217 West Douglas Ave Wichita, KS 67213
Bethel House Training Institute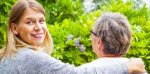 Bethel House Training Institute aims to ensure students will succeed in their nursing careers.
Their CNA program helps prepare you for the entry-level nursing assistant job.
Here, you'll learn how to provide basic patient care, which includes the following:
Taking vital signs
Helping with patient's basic needs
Serving meals
Assisting with medical procedures
Providing compassion and becoming a friend to patients
Also, you can choose any of the class time options that suit your schedule:
4-week day hybrid course, with 4 classes and 3 clinical days
5-week evening hybrid course, with 5 classes and 5 clinical days
Visit School Website

Address: 3825 E. Harry Wichita, KS 67218
Wichita State University - Old Town Campus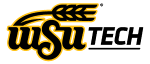 Wichita State University trains students so they can have the skills for high-wage, high-demand jobs.
Their CNA program will prepare you for the work of an entry-level nursing assistant.
Training will last for up to eight weeks and consists of lectures, skills lab, and clinical practice.
Visit School Website

Address: 213 N. Mead Wichita, KS 67202
Butler Community College

Butler Community College aims to educate students who want to transform their lives.
Their two-week CNA program will prepare you for the state exam and for employment.
You'll receive lectures and supervised clinical practice so you can get to know what this job entails.
Visit School Website

Address: 901 S Haverhill Rd. El Dorado, KS 67042
Cowley College - Wichita Downtown Center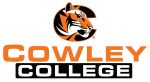 Cowley College is committed to the learning experience of students at an affordable cost.
Their CNA program aims to attract students who love to help people in need and find satisfaction in it.
Here, you'll learn how to meet the basic needs of patients in different healthcare settings.
It also encourages you to enrich your knowledge and skills by attending any of these classes:
Home health aide class
Restorative aide class
Certified medication aide class
Visit School Website

Address: 532 S Market Wichita, KS 67202
We Care Online

We Care Online aims to help students find a rewarding career in healthcare.
Their CNA program teaches you the essential nursing care techniques and skills to work in healthcare facilities.
Training consists of 45 hours of lectures and 45 hours of skills lab and clinical practice.
Visit School Website

Address: 4601 E Douglas Ste 112, Wichita, KS 67218
---
CNA Schools by City in Kansas
See all schools in Kansas >