Kansas City is among the most popular and famous cities in the United States.
The economy of this bustling city is in full development and it will give you great job opportunities.
The educational system and schools have excellent courses that will prepare you for a great future.
CNAs annual average salary in Missouri is $30,198 - ABOVE U.S. AVERAGE!
Metropolitan Community College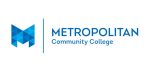 At Metropolitan Community College you are guaranteed to have an amazing learning experience and a bright future ahead of you. Our school board was selected based on experience and performance and it is specifically trained to take care of the needs and desires of all our students. Come and reach your full potential with us!
The CNA training will give you 100 clinical practice ours and 75 lecture hours that will provide all the needed preparation for the state exam and for entry-level jobs in this amazing field.
Visit School Website

Address: 3200 Broadway, Kansas City, MO 64111
MEDS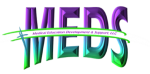 MEDS stands for unity, performance, and excellence, the goals any future healthcare provider should stand for. Our performance is one of the highest in the state and it guarantees you excellent quality for your money. The facilities and materials are constantly renewed and upgraded to give you the best educational experience.
CNA training is perfect if you want to start a new career very fast. The combined curriculum provides a total of 175 hours that combine 75 hours of classroom training and 100 hours of real-patient care.
Visit School Website

Address: 1425 S. Noland Road, Independence, MO 64055
Golden Living Centers – Smithville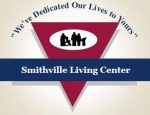 Golden Living Center is the perfect place to spend your senior years or to recover from a health problem. The institution has many branches and the largest is called Smithville facility. The chain is in constant need of new professionals and it also provides excellent training that has the unique advantage to have real-life practice on the patients.
The CNA training will give you an extraordinary hands-on experience, giving you the chance to see professionals at their work-place and learn tips, tricks, and techniques that will stay with you forever.
Visit School Website

Address: 106 Hospital Dr., Smithville, MO 64089
---
CNA Schools by City in Missouri
See all schools in Missouri >