Calm, tranquil but full of fun activities, Springfield is an excellent place to live in Missouri.
You will find that the job market is in full expansion thanks to the balanced economy.
The schools are excellent and they provide excellent education and amazing opportunities.
CNAs annual average salary in Missouri is $30,198 - ABOVE U.S. AVERAGE!
Ozarks Technical Community College

Ozarks Technical Community College stands as an example of excellence and dedication in Missouri. You will find the best educators and materials that will greatly contribute to your education. Come and embrace your full potential and skills with our modern and top-rated programs and classes.
Our CNA program is among the best in the area and it includes 100 hours of clinical practice. The program is flexible and suitable for everyone. Above that, the tuition will cover everything you need for your education.
Visit School Website

Address: 1001 E. Chestnut Expressway, Springfield, MO 65802
Cox College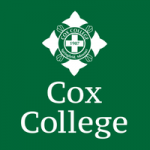 Modern, fun, and with the best teachers in the state, Cox College is the perfect place to jump-start your career. We are proud of all our teachers and we recently invested in the best facilities and materials. We are very open-minded and we constantly update all our resources to give you real-life skills and the best knowledge out there.
The CNA program will prepare you for taking care of patients of all kinds and it is specifically designed to fully prepare you for the state exam. The tuition is 1600 USD and it covers most of the material needs for this program.
Visit School Website

Address: 1423 N. Jefferson Avenue, Springfield, MO 65802
Bolivar Technical College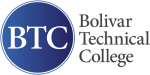 Bolivar Technical College is at the top of technology and vocational programs in Minneapolis. Our programs and classes aim to give the best skills and theoretical knowledge o make you one of the best professionals out there. We are very proud of all our graduates that are some of the best in their fields.
Come and discover the beauty of patient care with our CNA program. The 175 contact hours will give you a full perspective and understanding of how to manage and take care of any patient.
Visit School Website

Address: 1135 N. Oakland, Bolivar MO 65613
---
CNA Schools by City in Missouri
See all schools in Missouri >