Modern, developed, and with constant opportunities, St. Louis is one of the best cities in Missouri.
The economy is in full bloom and it gives an excellent environment for business and new jobs.
The educational facilities are excellent and you will easily find amazing programs and classes.
CNAs annual average salary in Missouri is $30,198 - ABOVE U.S. AVERAGE!
Healthcare Education, LLC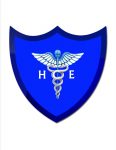 Just like our name says, Health Education is an amazing place to start a new career in this dynamic, beautiful, and awesome field. We have one of the largest experiences in the whole state, and most of the currently working medical professionals in the state were trained by us. We are very passionate about what we are doing, and we will take great care of you.
The 16-week CNA program costs just 800 USD and it includes patient care, vital sign reading, infection control, empathy, and many other skills needed for your future career.
Visit School Website

Address: 12526 Lusher Road, St. Louis, MO 63138
St. Louis Community College

St. Louis Community College is among the biggest names in education in the whole state. We are fun, experienced, and ready to provide customized education for all our students. Our programs are designed with the help of the best educational experts in the state and the country to make sure that every lecture, lab, and materials will help your future.
The 175 hours of CNA training will get you ready for entry-level jobs in any long-term care facility or hospital and it costs just 1099 USD, all materials and needed resources included.
Visit School Website

Address: 3400 Pershall Road, St. Louis, MO 63135
St. Charles Community College

With vast experience and an innovative teaching strategy, St. Charles Community College is a great place to start a new career or to upgrade your current one. We have both diploma programs and vocational ones that suit the needs of all our students and aim to give you the best knowledge and skills for your money.
Among our medical programs, the CNA is by far one of the most popular. The increase in the need for long-term careers and medical professionals will make you very valuable for your future employer.
Visit School Website

Address: 4601 Mid Rivers Mall Drive, Cottleville, MO 63376
Delmar Gardens Enterprises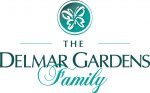 Delmar Gardens Enterprises is the best place to spend your senior years or to recover from an injury or surgery. Our team is one of the most empathic and dedicated in the whole state and we constantly upgrade the skills of our staff. On top of that, our institution also provides one of the most valuable educational experiences for the people who want to follow a CNA career.
Our CNA program is free for people registered as nurses or nurse trainees to make sure that everyone has the chance to an amazing education. Besides this, upon graduation, you have the chance to work in one of our facilities if you pass certain requirements.
Visit School Website

Address: 14805 N Outer 40 Rd., Ste. 300, Chesterfield, MO 63017
Jefferson College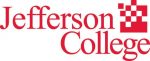 Jefferson College is one of the largest educational institutions in Missouri, having many campuses all over the state. Our goal is to be the very best in our branch and for that, we constantly update the curriculum and resources with the help of professional educators and experts. All our programs have a real-life value that will help you get a job upon graduation.
The 175 hours of CNA training cost 1800 USD. The tuition covers everything you need and this program is tailor to get you both exam-ready and suitable for entry-level jobs.
Visit School Website

Address: 1000 Viking Drive, Hillsboro, MO 63050
---
CNA Schools by City in Missouri
See all schools in Missouri >