St. Louis, being a well-developed city, offers career opportunities to CNAs.
With its good environment, many senior citizens enjoy their stay in retirement and nursing homes.
That's why CNAs have become in demand now in this city and its neighbors.
So if you find satisfaction in caring for people, start your CNA journey by entering a good school in and near St. Louis.
CNAs annual average salary in Missouri is $30,198 - ABOVE U.S. AVERAGE!
Healthcare Education, LLC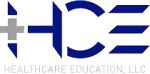 Healthcare Education offers a CNA program for those who'd like a fulfilling career on the front lines.
Training will run for 10 weeks, letting you acquire skills to become proficient in various healthcare settings.
Upon completion, you should have mastered how to effectively provide patient care with compassion.
Visit School Website

Address: 12526 Lusher Road St. Louis, MO 63138
The DARUBY School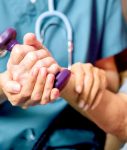 The DARUBY School offers a 181-hour CNA program that prepares you for this healthcare career.
Training will consist of the following:
Class and lab instructions
Clinical practice in nursing homes and home health agencies
In this way, you can have the patient care skills necessary for employment.
Visit School Website

Address: 5415 Page Blvd. St. Louis, MO 63112
WalkNFaith, Inc.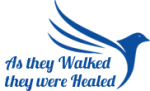 WalkNFaith offers a CNA program to prospective employees.
It's also open to aspiring CNAs who have a passion for working in home health care.
Training will consist of classroom instructions and clinical practice at one of their community facilities.
Visit School Website

Address: 1033 Whittier Street St. Louis, MO 63113
---
CNA Schools by City in Missouri
See all schools in Missouri >