Fun, dynamic, and full of opportunities, Charlotte is an amazing place to live and work in North Carolina.
The city and area have seen a great rise in economic development and it offers amazing stability.
The schools and colleges are great and you will easily find a place to start a new career.
CNAs annual average salary in North Carolina is $30,174 - ABOVE U.S. AVERAGE!
American Academy of Healthcare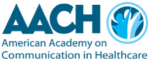 American Academy of Healthcare is one of the best places to take your love for healthcare and medicine to the career level.. We have one of the biggest educational institutions in the state and very long experience in providing medical education. With us, you will have the guarantee that you will have a great career in the future.
The 4 weeks of CNA training will get you job-ready and fully prepared for the state exam. We integrated enough theory and practice to get you ready for any entry-level job.
Visit School Website

Address: 4822 Albemarle Road Charlotte, NC 28205
Chosen Healthcare Institute

Our teaching board at Chosen Healthcare Institute is one of the warmest, most professional, and welcoming in the whole area. With us, you will have the guarantee that all your educational and development needs are listened to and managed. We helped many students become respected carers that make us proud every single day.
The CNA program takes 122 contact hours to complete and you learn not only how to treat the physical needs of our residents but you will also receive job placement assistance.
Visit School Website

Address: 8401 University Executive Park Dr. Charlotte NC, 28262
Central Piedmont Community College (CPCC)

Come and discover your abilities and dream with our amazing teachers, trainers, and modern curriculum. We at Central Piedmont Community College (CPCC) believe that everyone deserves a chance to high-quality education and for that, we invested in the training of our teachers and in the most modern facilities and dorms.
To apply to our CNA program you must pass a small medical and criminal background check and to have a high school diploma. The program is short and flexible and it costs 1788 USD.
Visit School Website

Address: 1201 Elizabeth Avenue Charlotte NC 28235
Serenity Nurse Aide

Serenity Nurse Aide stands at the top of all the educational ratings in the state thanks to its amazing and highly-trained tutors and curriculum. We are very proud of our students and graduates and they all damaged to get amazing jobs upon graduating. Come and discover your true abilities and the beauty of taking care of your patients.
One of our most popular programs is the CNA, a program that will teach you how to properly take care of any patient in the most empathic, personal, and professional manner in just 115 contact hours.
Visit School Website

Address: 6636 E WT Harris Blvd., Suite G&H, Charlotte, NC 28215
Unity Nursing Institute

With a strong will to give everyone the chance to a healthy life and excellent medical education and training, Unity Nursing Institute is one of the biggest names in medical education and proficiency in the states. We constantly advocate and fight for the quality of medical studies and practice and with us, you will truly discover the beauty of medical care.
One of our superstar programs is the CNA, a profession that is in very high demand. The program takes just 6 weeks to complete and it has everything from theory, practice, and job placement assistance included.
Visit School Website

Address: 5715 Westpark Drive, Suite 202, Charlotte, North Carolina 28217
---
CNA Schools by City in North Carolina
See all schools in North Carolina >