Fun, dynamic, and full of life, Raleigh is a great choice to live in and work in North Carolina.
The city has many developed businesses that offer great opportunities and jobs every day.
The schools and educational programs are great and you will easily find the perfect one for you.
CNAs annual average salary in North Carolina is $30,174 - ABOVE U.S. AVERAGE!
Wake Tech Community College

Wake Tech Community College represents the highest standards in theoretical and vocational education in North Carolina. All our programs are recognized all over the United States and we are proud of our recent investments in our campus, classes, labs, and in the intensive training of all our educators and tutors.
Our CNA training is among the most integrative going you the option to take the final test in Spanish. In the 4 weeks of training, you will learn about patient care law, techniques, empathy, ethics, and many more.
Visit School Website

Address: 9101 Fayetteville Road Raleigh, NC 27603
Care One Health Training Institute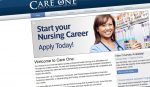 Care One Health Training Institute is among the best places to start your healthcare studies. We are proud of our teaching methods and practical strategy that aims to give our students the newest information that is tailored to make you perfect for any job in your future career choice. Besides this, our tutors are experts in their field and they will fully guide you on this journey.
The CNA program is amazing and very short, and it will help you get ready for any patient and challenge in a very short time. The tuition costs 675 USD and it covers most of the materials needed.
Visit School Website

Address: 309 Chapanoke Road, Suite 116, Raleigh, North Carolina 27603
Miller-Motte College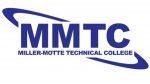 Large, respected, and with very high educational standards, Miller-Motte College provides one of the most modern campuses in North Carolina and it has a vast diversity of diploma programs and short training sessions. Your stay here will be truly amazing thanks to our fun activities, warm campus atmosphere, and welcoming community.
Our approach to teaching CNA is among the most modern and after finishing the theory part you will have the chance to practice your skills in long-term care facilities. Upon graduation, we will also assist you with job placement.
Visit School Website

Address: 3901 Capital Boulevard Suite 151 Raleigh, NC 27604
Providence Training Institute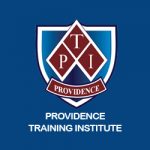 Providence Training Institute is a superstar in the educational community in North Carolina. With cutting-edge technology and some of the most professional trainers and professors, we follow all the national and international standards of quality. With us, you will have one of the most realistic educational experiences available in the state.
The CNA program is among the best vocational ones and it costs just 550 USD. The students can access different levels of training based on their previous experience to have an efficient and customized experience.
Visit School Website

Address: 4724 Hargrove Rd, Suite 100 Raleigh, NC 27616
Guiding Lights Caregiver Support Center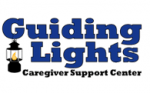 Guiding Lights Caregiver Support Center will really prove to be a guiding light for your future career. We strongly believe that everyone deserves to have a high-quality and customized education. You will be pleasantly surprised by our amazing teachers, a warm atmosphere, and an excellent curriculum that will help you with your education.
The CNA training program can be finished in about 5 weeks and it has a very flexible schedule. During this time you will have classroom lectures, demonstrations, and supervised clinical practice.
Visit School Website

Address: 3724 National Drive, Suite 130, Raleigh, NC 27612
---
CNA Schools by City in North Carolina
See all schools in North Carolina >